Netanyahu okays ban on Muslim call to prayer, Sheikh Sabri objects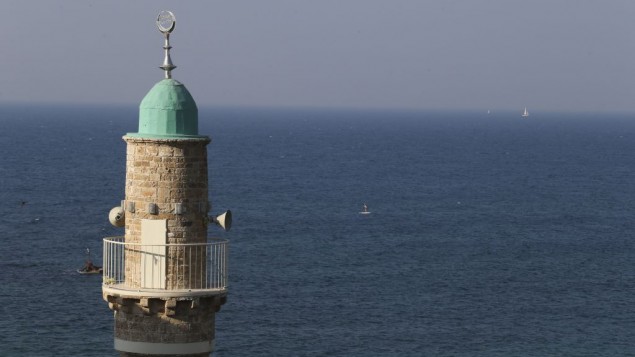 OCCUPIED JERUSALEM , (PNIC)
Israeli Prime Minister Benjamin Netanyahu said Sunday he supports a bill to bar the Muslim call to prayer via mosque loudspeakers.
Speaking ahead of a vote on the bill in the Ministerial Committee for Legislation, the prime minister said that the blared prayer calls are a public nuisance that cuts across all religious denominations.
"The Muslims, the Jews, and the Christian are all suffering from this," he claimed. "I can't tell you how many times people have approached me, from all walks of Israeli society, who are crying out about the suffering that is caused by excessive noise reaching them from prayer house announcements."
The prayer calls, traditionally announced through minarets five times, have been a frequent target of Israeli ire, with many claiming they are a loud nuisance that echoes in Jewish towns and neighborhoods.
The bill was penned by Jewish Home MK Moti Yogev. Supporters of the bill say freedom of religion should take a backseat to quality of life in this case.
Arab lawmakers attacked the proposal as a hate-fueled assault on Muslim freedom of religion.
PCHR report: Nine Palestinians killed during last week alone
GAZA (PNIC):-The Palestinian Center for Human Rights (PCHR) based in Gaza in its weekly report said Israeli violations of international law and international humanitarian law in the oPt continued during the reporting period (27 September – 03 October 2018). (more…)
Report: Wide cooperation between Israeli judicial system and Banks in favor of settlements
By: Madeeha Araj
The National Bureau for Defending the Land and Resisting Settlement said that the Israeli army and its affiliated organs are not only involved in the crime of forging the Palestinian documents which prove their ownership of the land, but also confiscate and (more…)
PCBS: 5% of Palestinian population are elderly
BETHLEHEM (PNIC):-On the occasion of the World Elderly day, the Palestinian Central Bureau of Statistics (PCBS) released a report, on Sunday, that the Palestinian society is considered a young society, where the percentage of young people is high and the percentage of the elderly is relatively low. (more…)