New Knesset bill to legalize settlers' outposts in W. Bank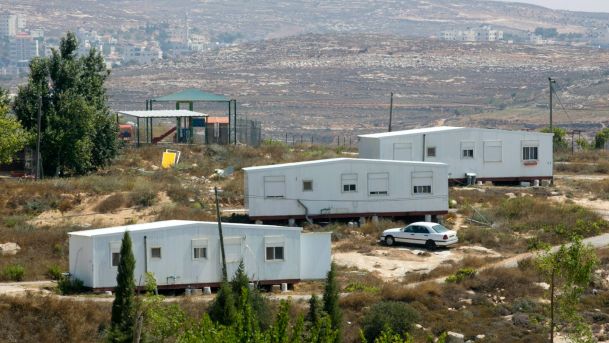 OCCUPIED JERUSALEM, (PNIC)
Knesset members from Habayit Hayehudi and Likud (government coalition parties) on Wednesday tabled a bill that would legalize Jewish outposts built on privately owned Palestinian land in the West Bank.
According to Haaretz, "It is still not clear whether the bill will receive the support of attorney general Avichai Mandelblit, who ruled that a previous bill on the subject was unconstitutional and would not stand up to the scrutiny of the high court of justice."
The new draft law distinguishes between ownership of land and the right to utilize land. It aims to enable the Israeli government to give itself the right to use private Palestinian land without taking ownership of it.
Moreover, if the bill was passed, it would only apply to illegal outposts that the government was involved in establishing, such as the highly contentious outpost of Amona, whose residents face a high court eviction order, which must be enforced by December 25.
PCHR report: Nine Palestinians killed during last week alone
GAZA (PNIC):-The Palestinian Center for Human Rights (PCHR) based in Gaza in its weekly report said Israeli violations of international law and international humanitarian law in the oPt continued during the reporting period (27 September – 03 October 2018). (more…)
Report: Wide cooperation between Israeli judicial system and Banks in favor of settlements
By: Madeeha Araj
The National Bureau for Defending the Land and Resisting Settlement said that the Israeli army and its affiliated organs are not only involved in the crime of forging the Palestinian documents which prove their ownership of the land, but also confiscate and (more…)
PCBS: 5% of Palestinian population are elderly
BETHLEHEM (PNIC):-On the occasion of the World Elderly day, the Palestinian Central Bureau of Statistics (PCBS) released a report, on Sunday, that the Palestinian society is considered a young society, where the percentage of young people is high and the percentage of the elderly is relatively low. (more…)