Palestine Cause stands a Priority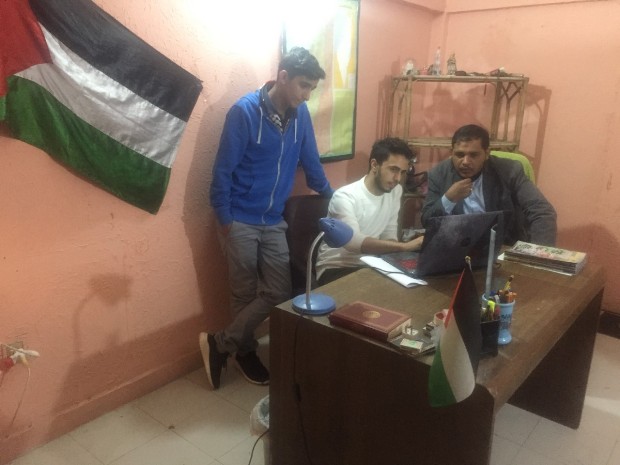 KARACHI (PNIC)
:-Palestine Foundation Pakistan (PLF-P) Secretary General Sabir Abu Maryam assured support for the cause of Palestine enlightening the youth of Pakistan on the issue, Palestine News informed.
Abu Maryam expressed these views to the Palestinian students residing in Pakistan on Jan 8.
He met the President of General Union of Palestinian Students – Zabdan Shaheen at their office where Abu Maryam enlightened them on PLF-P's endeavors in Pakistan for the cause of Palestinian people.
Zabdan thanked Abu Maryam for PLF-P's efforts in their cause and pledged support to their slogan. During the occasion current situation in Palestine, the Third Intifada Movement, apprehension of Ahed Tamimi and other important relevant issues came into discussion.
Zabdan appreciated the support of Pakistan for their cause and stated that its this support with which Al-Quds would never fall into the hands of the illicit Israel. Quds remains the capital of Palestine and no power on earth can usurp that.
Zabdan condemned the allegations put by the US government on Pakistan.