Palestine Foundation to campaign for Palestinians right of return to Palestine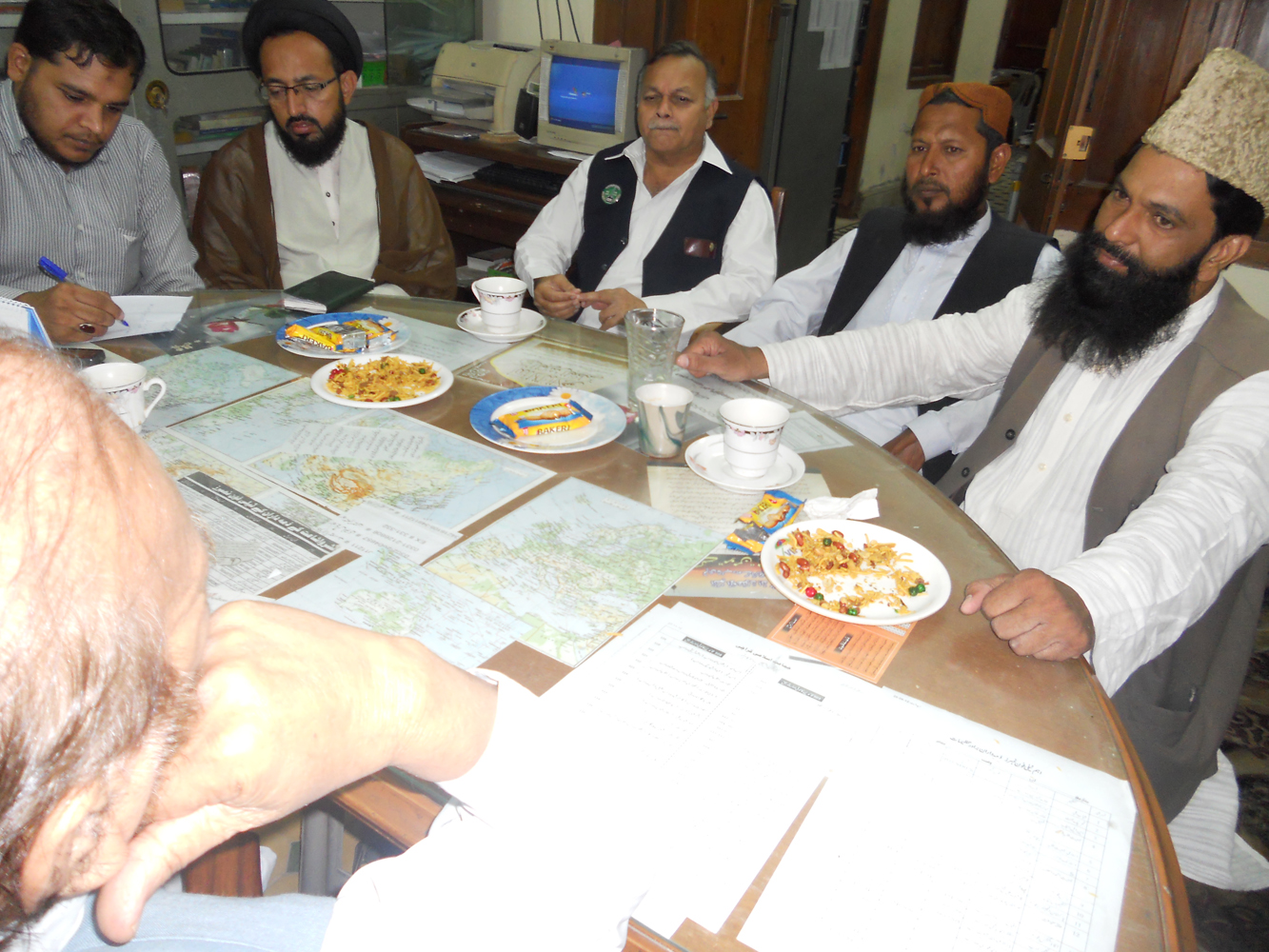 Palestine Foundation of Pakistan has announced that campaign will be launched to support for Palestinians right to return Palestine, their homeland 
"The campaign will be formally on the eve of anniversary of Nakba Day. Rallies will be staged, seminars and other special programmes will be held during campaign," announced Sabir Karbalai, spokesman for the PLF after a meeting of the central patrons of the PLF that was held at Idara Noor-e-Haq.
The members of the central patrons committee namely Muzaffar Hashmi, Allama Qazi Ahmed
Noorani and Allama Aqeel Anjum, Allama Sadiq Raza Taqvi, Mehfooz Yar Khan and Sabir Karbalai attended the meeting.
The PLF patrons were of the views that Palestine belongs to Palestinians. It is their legitimate and inalienable right that they must return their homeland and nobody can deny this due right. They condemned the 65 years of Zionist aggression and brutalities inflicted on Palestine and Palestinians.
The PLF patrons urged all Pakistanis to express their solidarity with the oppressed Palestinians by joining the PLF campaign. They announced
that almost all political parties would participate alongside the PLF in the pro-Palestine campaign. They demanded the UN, OIC, EU, OAS, NAM, IPU and all other global and regional bodies to play their active and effective role to ensure that Palestinian refugees to return Palestine.