Palestine Foundation's delegation met with Chief of Jamaat-e-Islami Pakistan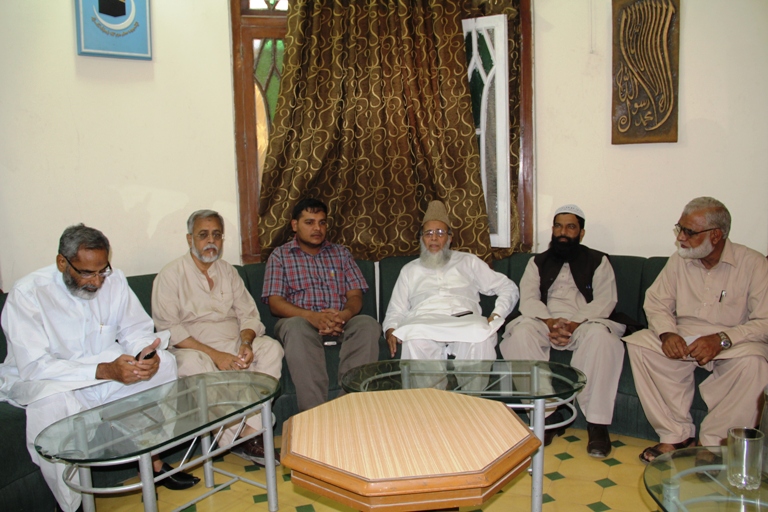 A delegation of Palestine Foundation Pakistan (PLF) led by Central leader of Jamiat Ulema Pakistana (JUP) and Vice President of Isalmic Solidarity Council Sindh (ISC) Allama Qazi Ahmed Noorani Siddiqui met with Ameer Jamaat-e-Islami Pakistan Mr Syed Munawer Hassan at Idara Noor-e-Haq Karachi. PLF's Secretary General & Central Spokesman Sabir Karbalai also was present.
From Jamaat-e-Isalmi Mr Nasim Siddiqui, Muslim Parvez and Zahid Askari were present during the meeting.
PLF Central spokesman Sabir Karbalai thanked Syed Munawer Hassan and vowed that they would continue their struggle against the illegitimate occupation of Zionist Israel on Palestine. He termed that the Defense of Palestine is Defense of Pakistan.
PLF Central spokesman Sabir Karbalai gave invitation to Mr Syed Munawer Hassan to join central guardian council of Palestine Foundation of Pakistan and also join an International Solidarity conference on Palestine which will be held on 29 of November in Islamabad.