Palestinian resistance downs Israeli drone in Gaza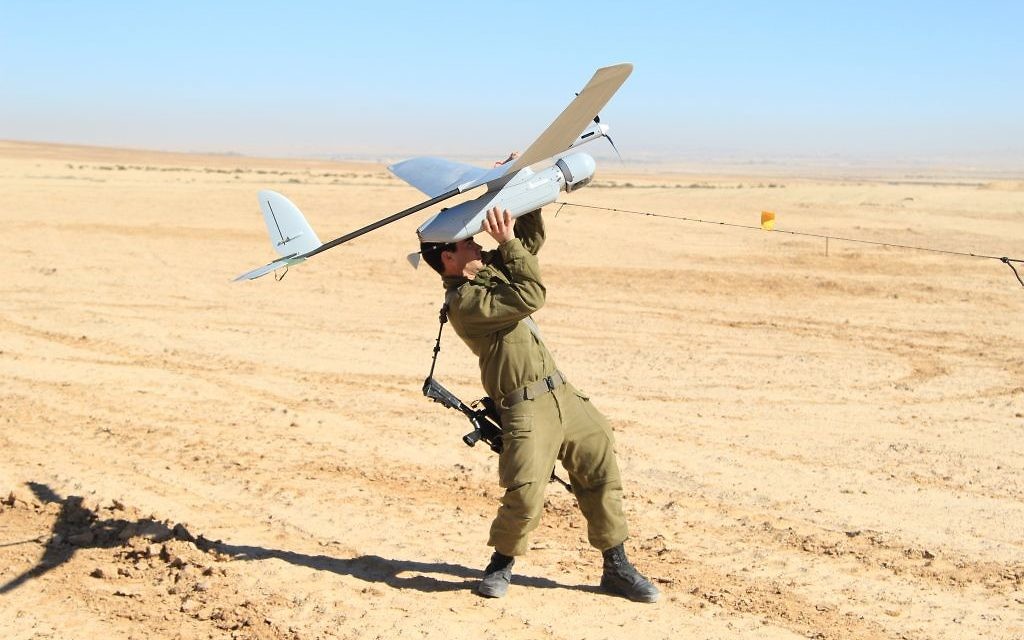 The Palestinian resistance in the Gaza Strip shot down an Israeli drone as it was overflying the western areas of the Gaza Strip on Thursday night.
The resistance fighters opened fire at a drone (quadcopter) and seized it after it fell down in a western area of Gaza.
The occupation state has launched a series of airstrikes on several targets in the Gaza strip on Thursday night.
The Israeli jets struck targets in Beit Lahia in the northern Gaza Strip, no injuries have been reported yet, as all targets were empty.
The Israeli military also struck locations in Khan Younis in the southern Gaza Strip.
The Israeli jets also struck an empty agricultural land in Jabalia camp in the northern Gaza Strip.
'Israel' also launched a series of airstrikes on several targets in the Gaza strip in the early hours of Wednesday this week, as the Palestinian resistance warned the occupation state against the settlers' raid in Jerusalem on Tuesday, which was approved despite the warnings.
The raids early on Wednesday come less than a month after Israel's 11-day bombardment of Gaza in May and followed a march in occupied East Jerusalem by Israeli nationalists that drew Palestinian condemnation and anger.
Israeli aggression on the Gaza Strip started on May 10 and ended with a ceasefire brokered by mediator Egypt on May 21, killing at least 279 Palestinians, including 69 children and 40 women and injuring 1,910 others.
19 families in the Gaza Strip have been wiped off the population civil registry during Israel's 11-day aggression, the Palestinian Health Ministry said, including 41 children and 25 women.
More than 90,000 Palestinians were displaced from their homes, and much of Gaza's infrastructure and many residential buildings were completely destroyed or levelled.
Health centres, media offices, as well as schools were among the structures targeted during the 11-days of constant bombardment.