Photo exhibitions held to express solidarity with Palestinians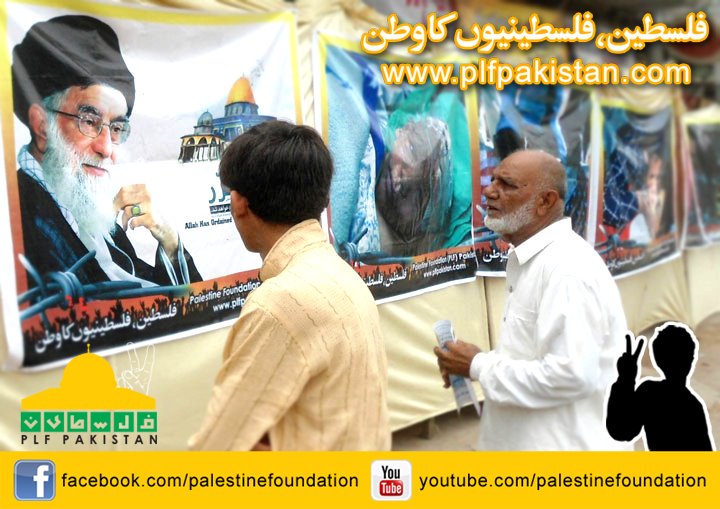 The photo exhibitions were held in Malir and Landhi under the aegis of Palestine Foundation to express solidarity with the oppressed Palestinians.Hundreds of peopleincluding women, children and elderly persons thronged the venues of the exhibitions.
"I am willing to die for the sake of Palestine. I want to go on pilgrimage of al Quds and offer prayer at Aqsa mosque," said Siddique Ahmed, a septuagenarian man at Landhi photo exhibition.
A woman who was attending the exhibition with two of her children said that she has taught her children to devote their lives for the just cause of oppressed Muslims including of Palestine.   
She said that she cannot see Aqsa mosque and Al Quds under the illegitimate occupation of Zionist and racist Jews. She desired that her children should celebrate Eid along with the children of Palestine.
"How unfortunate I am that I could not do anything for my Palestinian brethren. I want to tell the world that I am ready to leave no stone unturned for the sake of Palestine," said Abid Ali, 16, at Malir Photo exhibition.
 A female student eulogized the host of the exhibition saying that she saluted those youths who have organized exhibition and inform people of Pakistan about the worst conditions of Palestinians.
"I salute Palestinian mothers who have sacrificed their children for freedom of Palestine," said a 77 year old woman. 
{gallery}picture_malir{/gallery}