"Plant Palestine" 30th March observed as International Land day of Palestine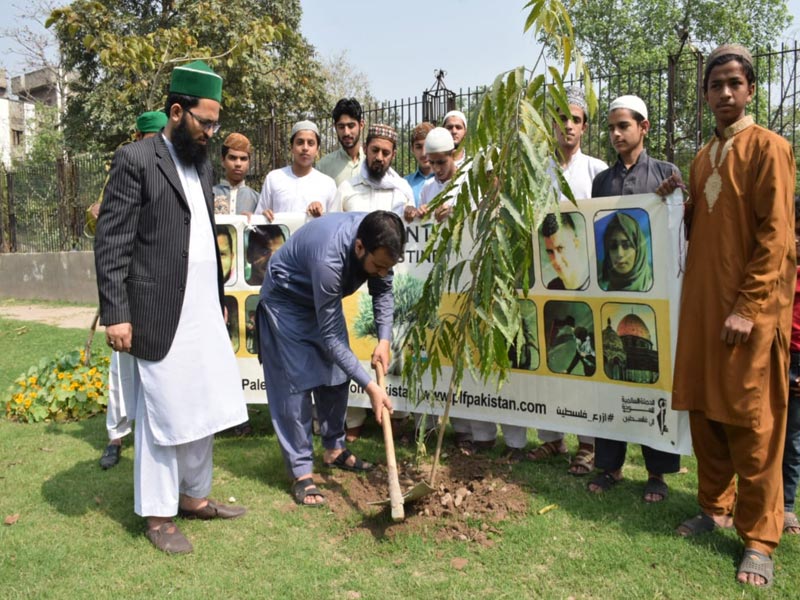 Lahore ( ) Palestine Foundation Pakistan (PLF) announces "Plant Palestine" campaign on 43rd anniversary of International Land Day of Palestine on 30th March.
PLF Lahore chapter has organized a program at Akberi gate park Lahore to plant a tree in memory of all martyrs of 30th march 1976 (Land day of Palestine) and Great March of Return which was begun on 30th March 2018.
Many activists and members of civil society gathered at akberi gate park Lahore on 30th march and planted a tree in solidarity with International Land day of Palestine and martyrs.
Among the participats Usman Mohideen of JUP, Sahibzada Ayoub of JUP and many other were present in the program.