PLF announces 2-day programs to mark Palestinian Land Day on March 30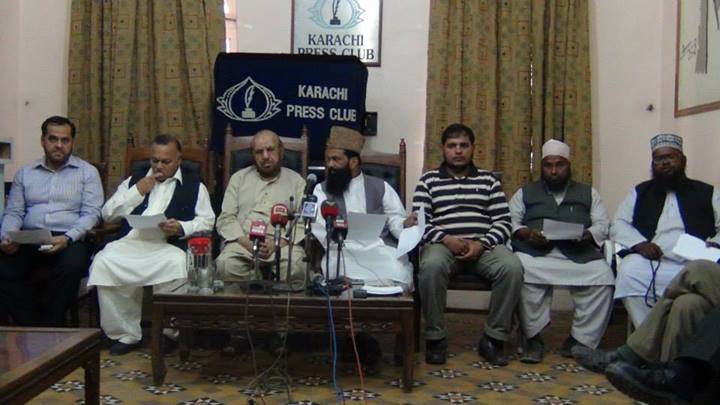 Palestine Foundation of Pakistan has announced 2-days programs to express solidarity with the Palestinians on their Land Day on March 30.
To mark Palestinian Land Day, demonstrations, pictorial exhibitions and gatherings will be held in all over Pakistan on March 29 and 30.
 
These announcements were made at a joint press conference held at Karachi Press Club where PLF Pakistan's officials Muzaffar Hashmi, Allama Qazi Ahmed Noorani, Sabir Karbalai, Mehfooz Yar Khan, Syed Shabbar Raza, Mufti Haroon Kamal Amjadi, Mufti Syed Abdullah, spokeon Thursday.
 
They said that even Organisation of Islamic Conference and Arab League were paying no attention to resolve the Palestinian issue, let alone the United Nations. They lamented that the Muslim and Arab rulers were pitted against one another to serve the Zionists-U.S. agenda.
 
They said that main pictorial exhibition will be held at Numaish Chowrangi Karachi on March 29. At the end of the exhibition, a vigil will be accorded by lightening earthen-lamp to pay homage to the Palestinian martyrs.
 
They said that similar programs would be held in Islamabad, Lahore, Multan, Quetta, Hyderabad and other cities.
 
The PLF Pakistan leaders who hail from different parties such as Jamaat-e-Islami, Jamiat Ulema-e-Pakistan, Awami Muslim League, Majlis-e-Wahdat-e-Muslimeen and Jafaria Alliance, also briefed the journalists why March 30 is observed as Palestinian Land Day. They said that Palestinians of occupied Galilee (al-Jaleel) revolted against the usurpation of their land by the Zionist Israeli regime.