PLF announces Ramazan programs to express solidarity with Palestinians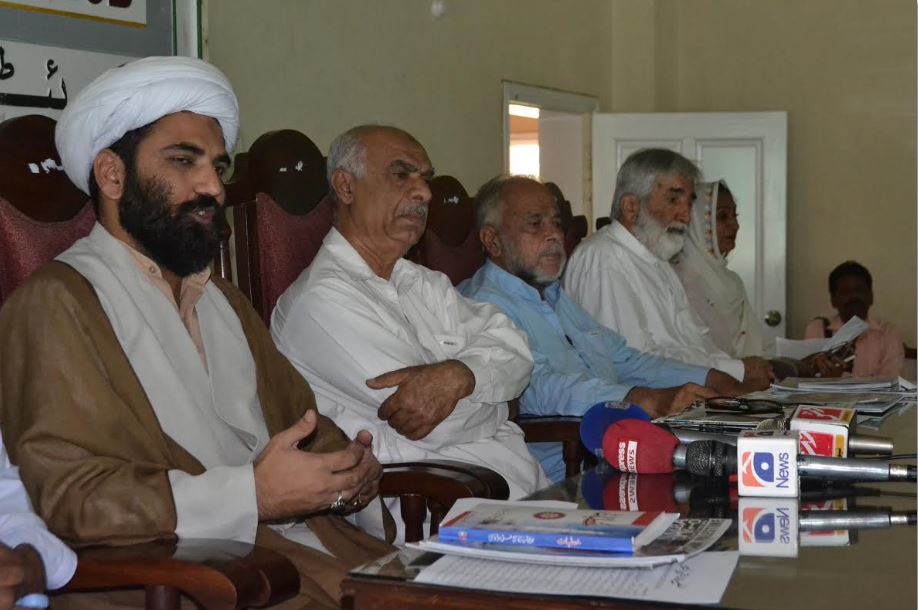 Palestine Foundation of Pakistan has announced conferences, exhibitions and rallies in all over Pakistan during holy month of Ramazan to express solidarity with the oppressed people of Palestine.
 PLF Balochistan's leaders Allama Maqsood Ali Domki Secretary of Majlis wehdat Muslamenn (MWM), Commander Khudadad Khan of
Central Vice President of Awami National Party Pakistan (ANP), Qasim Khan Soori of Former provincial president for Pakistan Tahreek-e-Insaaf (PTI), Arbab Hashim Kasi Senior Vice President of Pakistan Muslim League-Q (PML-Q), Amanullah Shadzai of Jamat-e-Islami, Mst Safia Hashmi of Civil Society and Ali Baloch of Pakistan Sunni Tahreek briefed reporters of programs' details at a press conference at Quetta Press Club on Friday.
They said that entire Muslim world was bleeding due to terrorism that is sort of proxy war for the enemies of Islam and Muslims. They said that holy month of Ramazan has brought the message of return to golden principles and teachings of Islam for Muslim Ummah. They said that international community failed to protect the Palestinians and their allied Muslim nations hence it is obligatory on all Muslims to exert pressure on their regimes to play effective role for liberation of Palestine including al-Quds.
They said that the Palestine Foundation decided to observe month-long public mobilization campaign under the slogan: "Call of Bleeding Quds, Wake up Muslims for God's sake." They appealed to people to largely participate in al-Quds rallies across Pakistan that will be staged on Friday July 25 (Ramazan 26).
They said that conferences and roundtables would also be held. In this connection, first program will be held on July 11 (Ramazan 12) in Hyderabad. They said that next conference on Palestine would be held in Islamabad, Lahore, Quetta and Multan on July 12 (Ramazan 13). In Karachi, the conference would be held on July 14 (Ramazan 15). Political leaders, intellectuals and civil society's leading figures would speak at the conferences.
They said that pictorial exhibition will be held on main M.A. Jinnah Road on Quds Day and a day before that.
They express concern over the rise in terrorist attacks in Pakistan, Iraq, Syria, Yemen and other Muslim countries. They said that terrorists pose threat to Muslims unity and stability of the Muslim world.  They urged Muslims to establish unity and reject the forces of fanaticism and terrorism. They said practical steps are required by the Muslim rulers instead of lip service for Palestinians freedom.