PLF commemorates Palestinian Land Day and sad killing of Rachel Corrie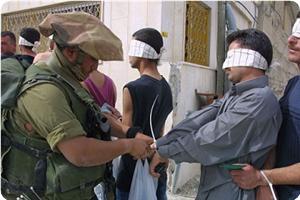 Palestine Foundation of Pakistan commemorated Palestine Land Day to express solidarity with the Palestinians. Vigils, exhibitions and rallies were staged in different parts of country including Karachi.
Main program was held at Numaish Chowrangi in Karachi where a camp was set up for pictorial exhibition in which Zionist brutalities on Palestinians were portrayed.
 
Then, a vigil was held in which the PLF supporters lightened candles and earthen lamps to pay homage to the great martyrs of oppressed and occupied sacred land of Palestine. PLF leaders Mohammad Hussain Mehanti, Hafiz Naeem ur Rehman, Allama Qazi Ahmed Noorani, Sabir Karbalai and Mehfooz Yar Khan opened these events.
 
Speaking on the occasion, they expressed concern over inaction of the United Nations, Organisation of Islamic Conference (OIC) and Arab League to sort out the Palestine issue. They reiterated their dismay and anger over Muslim and Arab rulers who were pitted against one another to serve the Zionists-U.S. agenda.
 
The PLF Pakistan leaders belong to different parties such as Jamaat-e-Islami, Jamiat Ulema-e-Pakistan, Awami Muslim League, Majlis-e-Wahdat-e-Muslimeen and Jafaria Alliance.
 
They said that Palestinians of occupied Galilee (al-Jaleel) revolted against the usurpation of their land by the Zionist Israeli regime on March 30 in 1976 and Rachel Corrie was U.S. national Christian girl student who was crushed by Israeli Bulldozer while she was trying to stop the demolition of Palestinian houses in Rafah in March 2003.  PLF commemorate these events every year.
{gallery}plf_karachi_pics{/gallery}