PLF hails resignation of Sayeeda Warsi over UK indefensible stance on Gaza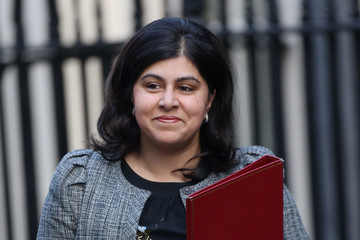 Palestine Foundation of Pakistan has appreciated Sayeeda Warsi, the senior Foreign Office minister, who resigned from the UK government in protest at its policy on Gaza, describing it as "morally indefensible".
Muzaffar Hashmi, Pirzada Azhar Hamedani, Allama Sadiq Raza Taqvi, Allama Qazi Ahmed Noorani, Mehfooz Yar Khan and Sabir Karbalai of the PLF said that Ms Warsi, a British of Pakistani origin, took a
right decision and exposed the wrong policy of her government.
They said that said resignation contained a message to the Arab monarchs and their allies who have not taken any action to condemn the Israeli aggression. They said that Ms Warsi resignation was a bold step and other officials of the governments across the world should learn a lesson from it.
They urged Sayeeda Warsi to also challenge the unjust policy of the United Kingdom on Gaza within the ruling Tory Party and create awareness among people in favour of oppressed Palestinians against the Israeli aggression.