PLF leaders meet with Former ISI Chied Hameed Gul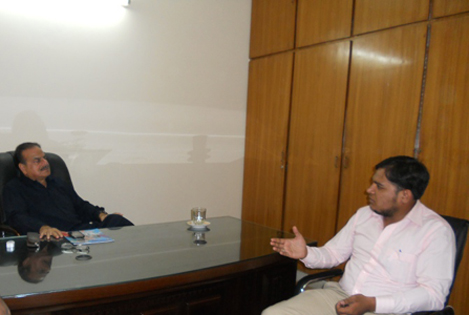 ISLAMABAD- Former ISI chief Gen (r) Hameed Gul  on Tuesday met with Palestine Foundation Pakistan (PLF) Leaders at Islamabad..He expressed these views while talking to the delegation of Palestine Foundation (PLF) Pakistan led by PLF Central spokesman Sabir Karbalai at Gen (r) Hameed Gul Islamabad office.
Members of Palestine Foundation Islamabad Chapter Ali Muqtader,Muhammad Ali & Muhammad Raza were also present on the occasion.Former ISI Chief Gen (r) Hameed gul said that the freedom of Palestine is not only issue of Muslim Ummah saying that the freedom of Palestine is necessary for the existence of entire world and humanity.
He said that Hezbollah is the great resistance movement against Israel,and Israel not capable to face Hezbollah fighters,but it is very confusing,when US and Israel near to crush why Palestinian President Mehmoud Abbas gain popularity regrading resolution of Palestine state with acceptance of Israeli state.It will be never happened that we accept Israel,if Israelis want to live in Palestinian state so Muslims would not resist and give all rights to themselves,so why not Israelis live in Palestine.He added.He announced his full support for the Palestine Foundation movement of Global March to Jerusalem.meanwhile Mr Abdullah Gul s/o Hameed Gul (President of National Youth Conference) also were present.He appealed to the Pakistani Nation to come forward for the support of the oppressed people of Palestine saying that this is the moral and religious responsibility of every Pakistan to support the Palestine struggle for freedom.The Palestine Foundation leaders briefly informed the Former Chief of ISI gen (r) Hameed Gul about the program of Global March to Jerusalem and thanks for his overwhelming support of the movement.
Pakistan's Palestine Policy: We will never abandon Father, of Nation Jinnah's footsteps. Mamnoon Hussain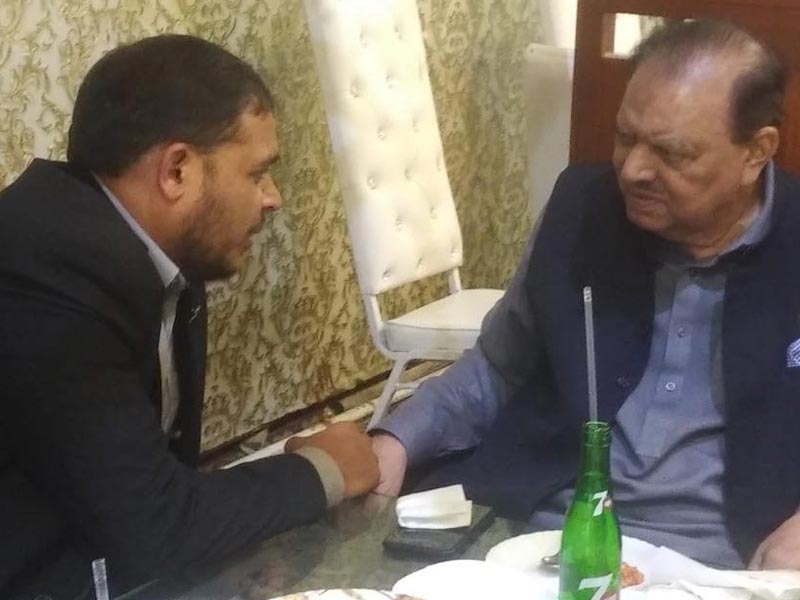 KARACHI (PNIC):-Former President of Islamic Republic of Pakistan Mr.Mamnoon Hussain says that we are bound to follow the path of great founding father of the nation Qauid e Azam Muhammad Ali Jinnah and his stance on Palestine.
Pakistan always Standing with oppressed nation of Palestine and will remain. Mamnoon Hussain says.
PLF General Secretary Mr.Sabir Abu Maryam Met with former President of Islamic Republic of Pakistan Mr.Mamnoon Hussain and discussed various things about the issue of Palestine and Pakistan's stance in it.
Former President Mr.Mamnoon Hussain expresses his fully support with oppressed people of Palestine and categorically said that that Israel is an illegitimate state and we always followed Founding Father Qauid Azam Muhammad Ali Jinnah's stance on Palestine and will never get back even an inch from that stance.
He appreciated Palestine Foundation's great struggle in Pakistan and assure his Cooperation with PLF too.
Israel is an ideological threat to Pakistan: accepting Israel equal to no question of Kashmir. Gen (r) Ghulam Mustafa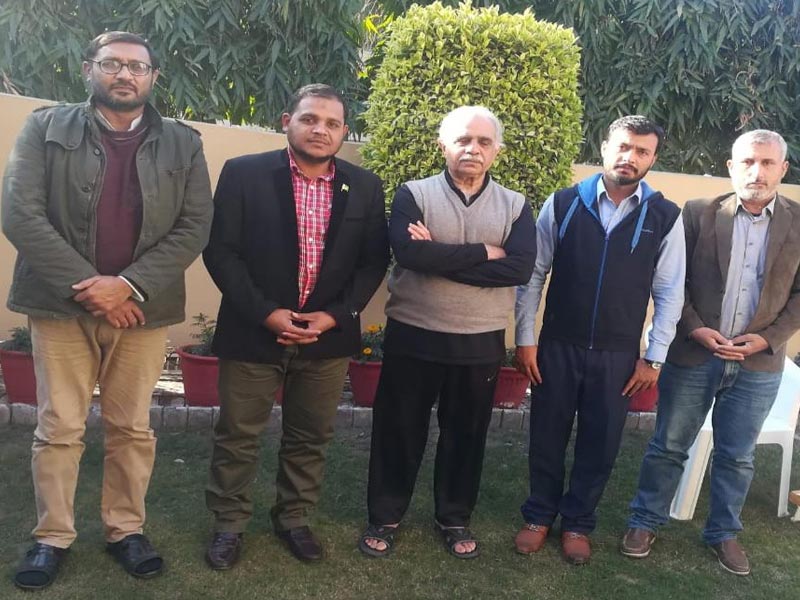 LAHORE (PNIC):-Former Army General Ghulam Mustafa expresses his fully support to Palestinian cause. According to Report during a meeting with Palestine Foundation Pakistan (PLF) delegation he said that Israel is not only threat for Palestinians but for whole region of Middle East and Golf.
Palestine Foundation Pakistan's delegation led by General Secretary Sabir Abu Maryam along with Ansar Abbas, Zahid Murtaza and Yasir Habib met with former army Gen Mr.Ghulam Mustafa at his residence on 16 December Sunday.
During the meeting PLF's Secretary General informed him various issues about Palestine and policy of Arab and Muslim regimes specially developments in Pakistan. He also discuss about some efforts of pro-Zionists factors in Pakistan to normalisation with Zionist regime and Pakistan.
A defence analyst and well known Army Gen Ghulam Mustafa categorically stated that those people are thinking that Israel is friend of Pakistan are in wrong side.
Israel is an ideological threat and enemy of Pakistan and will never benefit to Pakistan: he said.
Gen (r) Mustafa said that if Pakistan accept and protect in tel Aviv but in next step Israel never tolerate Pakistan so normalisation with Zionist regime mean no question of Kashmir.
Even if my head is cut off, I will not accept Israel: Gen (r) Ghulam Mustafa stated. He also affirmed his full support for Palestine Foundation Pakistan.
Pak-Palestine solidarity: cultural show "DABKAH" held at Centaurs Mall Islamabad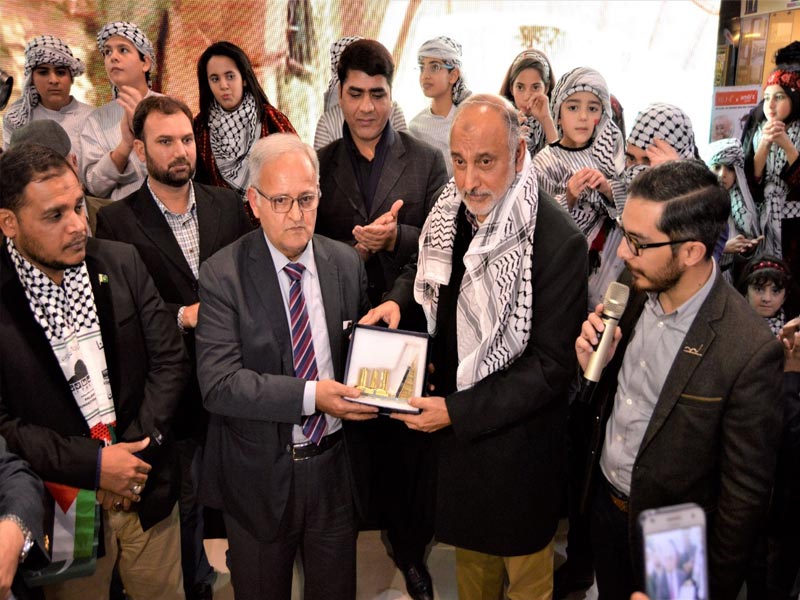 IALAMABAD (PNIC):-Palestinian citizens living in Islamabad capital of Pakistan observed International solidarity day of Palestine at Centaurs Mall Islamabad.
Palestinian cultural show Organized by Palestinian embassy with the collaboration of Centaurs Mall administration on December 15 Saturday.
Hundreds of Palestinians in Pakistan gathered along with thousands of Pakistani citizens to marked an international solidarity day of Palestine.
Palestinian children wearing Kofiya (Palestinian symbolic cloth) performed DABKAH (cultural activity) and also they sand Pakistani National songs too.
A delegation of Palestine Foundation Pakistan (PLF) led by General Secretary Sabir Abu Maryam participated as per special invitation of acting ambassador of Palestine H.E.Mr.Hussni.