PLF musters support from Allama Hamid Saeed and Allama Shaheedi for Palestinians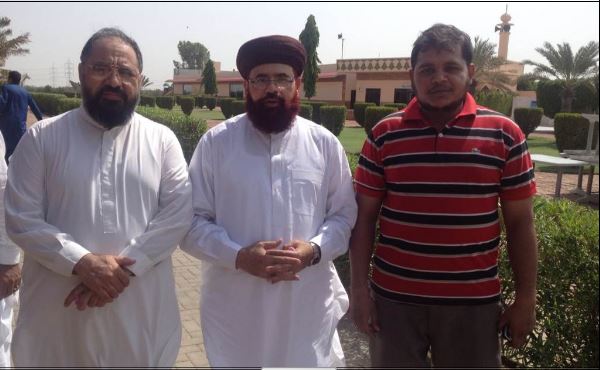 Former Federal Minister Allama Hamid Saeed Kazmi and Majlis-e-Wahdat-e-Muslimeen leader Allama Amin Shaheedi announced their support to the agenda of Palestine Foundation (PLF) Pakistan to express solidarity with the oppressed Palestinians.
The PLF delegates led by its spokesman Sabir Karbalai, met Allama Hamid Saeed and Allama Shaheedi during their Karachi visits. Mohammad Yasir and other officials of the PLF were also present.
 
"Palestinians are on the right side of the history and justice and their enemies and opponents are on the wrong side. There is no fence-sitter. Either you are with the oppressed or with the oppressors. And we categorically announce we are with oppressed Palestinians," said Allama Hamid Saeed, a Sunni Bralevi cleric as well.
 
 He asserted that days of the illegitimate Zionist regime were numbered and Palestinians would be liberated very soon. He was sure that all Palestinians would return to their abodes in their motherland sacred Palestine.  
 
"We are proud that we have a Palestine Foundation in Pakistan. We assure you we shall remain in the frontline in this war against illegitimate racist Zionist regime of Israel," Allama Shaheedi maintained his MWM's position on the Palestine issue.
 
Sabir Karbalai briefed them about the PLF's ongoing campaign for the observance of Nakba Day and for Palestinians right of return to Palestine. The eminent Sunni and Shia leaders assured that they would cooperate with the PLF.