PLF-P Existence Bases on the Ideology by Quaid-e-Azam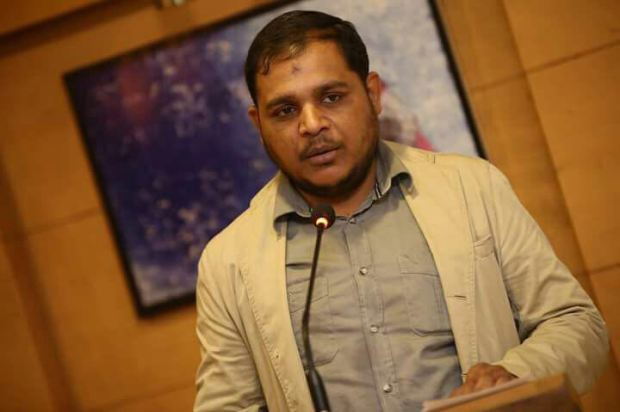 KARACHI (PNIC)
:-Palestine Foundation Pakistan (PLF-P) secretary general Sabir Abu Maryam said their policy is in exact lines with the ideology of Quaid-e-Azam Muhammad Ali Jinnah at the Arts Council Karachi on Dec 26.
He expressed these views in a seminar during the annual celebration of Quaid's 142nd birthday held by National Assembly of Pakistan (NAP) for Youth.
PLF-P Sec General commended the organization for the auspicious occasion celebrated annually and for living up the teachings of this great leader – our Quaid.
He then adorned upon the masses for PLF-P's existence and how this organization is following in the footsteps of the country's national leader. He told the audience of the onslaught by Israel on the innocent Palestinians and the struggle which the organization supports against these atrocities. Muhammad Ali Jinnah paved the path for freedom and voiced against any oppression demanding not to accept the Zionist state of Israel, PLF-P follows suit.
The seminar was addressed by dignitaries to include NAP Chairman – Aga Shirazi, President Arts Council – Muhammad Ahmed Shah, Justice Democratic Party Vice President Anwar Baloch, Abdani Foundation Chairman Abdul Majeed Abdani, Imran Khaliq, NAP Founding Member Abida Basheer, famous anchor person Bilal Khan, Afshan Israr, Wasit Ali, Sheikh Ahsan, NGO 'Soldiers of Jinnah' Sharjeel Baig, Sultana Siddiqui, Muhammad Nabeel and others.