PLF Pakistan awarded for meritorious services for Palestine Cause in 2014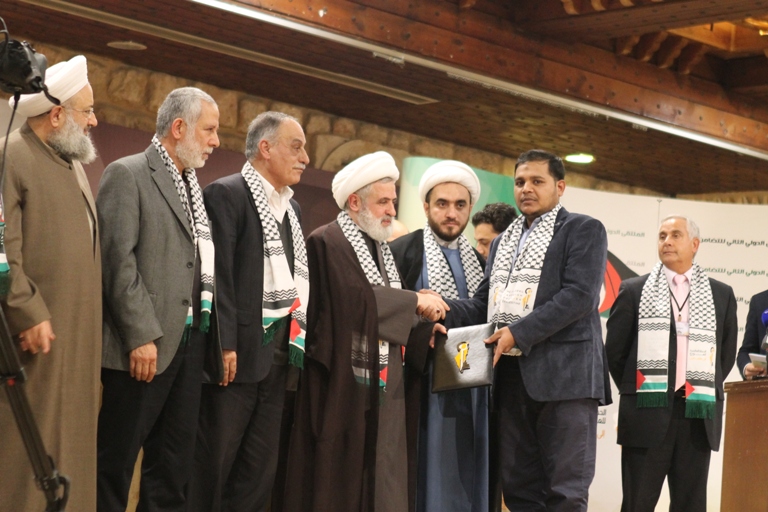 PLF Pakistan awarded for meritorious services for Palestine Cause in 2014.Palestine Foundation of Pakistan got an award at an international pro-Palestinian Conference in Lebanese capital Beirut for the PLF's meritorious services for the Palestine Cause
and continued struggle in favour of Palestinians right of return.
Deputy Secretary General of Hezbollah Naeem Qassem, Palestinian Islamic Jihad's Dr Mohammad al-Hindi, renowned Sunni cleric and Friday prayer leader of al-Quds Mosque of Lebanon Sheikh Maher Hamoud and Lebanese secular-leftist politician Abu Waleed jointly gave the award to the PLF's Secretary General Sabir Abo Maryam.
PLF Pakistan is the champion of Palestinian Cause since its inception in 2008 and continues struggle for the Palestinians legitimate rights including independent state and their right of return.