PLF Pakistan leaders inquire about health of injured of Quds Day rally's blast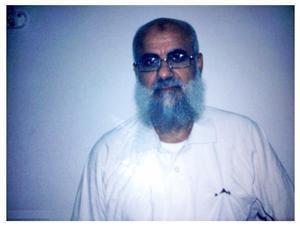 Palestine Foundation of Pakistan's leaders inquired about health of the injured victims of the Quds Day rally's blast at a local hospital on Friday.
Those met the injured victims included: Allama Qazi Ahmed Noorani (JUP), Hujjat ul Islam Maulana Sadiq Raza Taqvi (MWM), Maulana Shaukat Mughal (JUP) and Sabir Karbalai, central spokesman for PLF Pakistan. Talking to the injured, they saluted the martyrs of Quds Day rally's motorcade. They said that Pakistanis again expressed their support and solidarity with Palestine and Palestinians by sacrificing their lives for the sake of Palestine.They prayed that the injured persons be recuperated soon. The PLF leaders presented garlands to the injured.