PLFs Solidarity with Palestine: Cultural Show and Arts Gallery Against Zionist Atrocities in the Region – News + Pictorial Report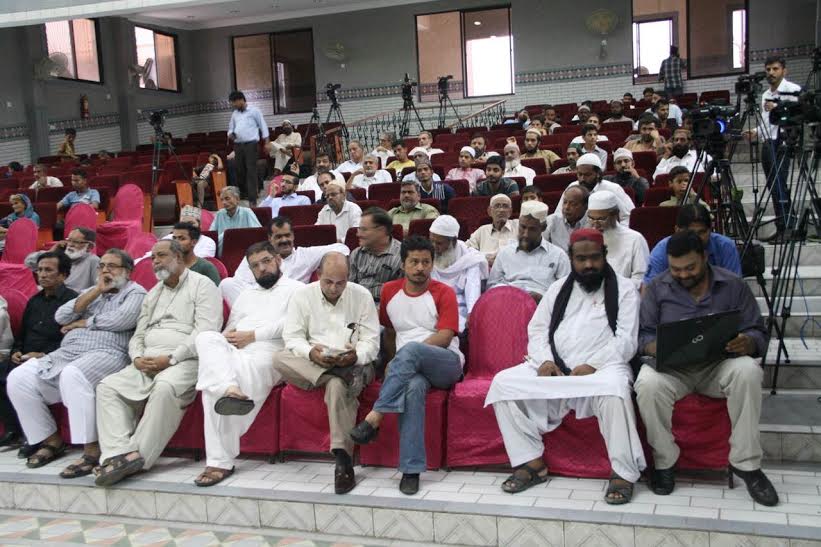 Karachi: Palestine Foundation Pakistan on Monday to express their solidarity with the people of Palestine and on the event of Youm ul Quds in the Month of Ramadan held a cultural show and an arts gallery at Block 20 Federal B. Area Karachi. This remains one among a series of programs already held under the slogan "Al-Quds: The core of Islamic Ummah" by Palestine Foundation Pakistan.
Masses in numbers witnessed the gallery which portrayed Zionists atrocities over Palestine, their violation of treaties against women and children and their barbaric roles in the strip. Palestine Foundation Pakistan organized a detail documentary on the history of the region to enlightening the masses, whereas, children were introduced to a DVD particularly designed for them namely; "Cartoons can also be good".
Emphasis was given to last year Zionists fifty-one day Occupation over Gaza and the mayhem that they spread in the area.
General Secretary Sabir karbalai said that Palestine is heart of Islamic Ummah, most conspiracy and plots against Islam are intended to put Palestine under the rug. He said that muslims across the world need to know Al-Quds and Freedom to Palestine remains the core of our nation and it remains our top priority, other problem or issue are secondary to this.