Politicians vow to continue martyr Jafri's mission to support Palestinians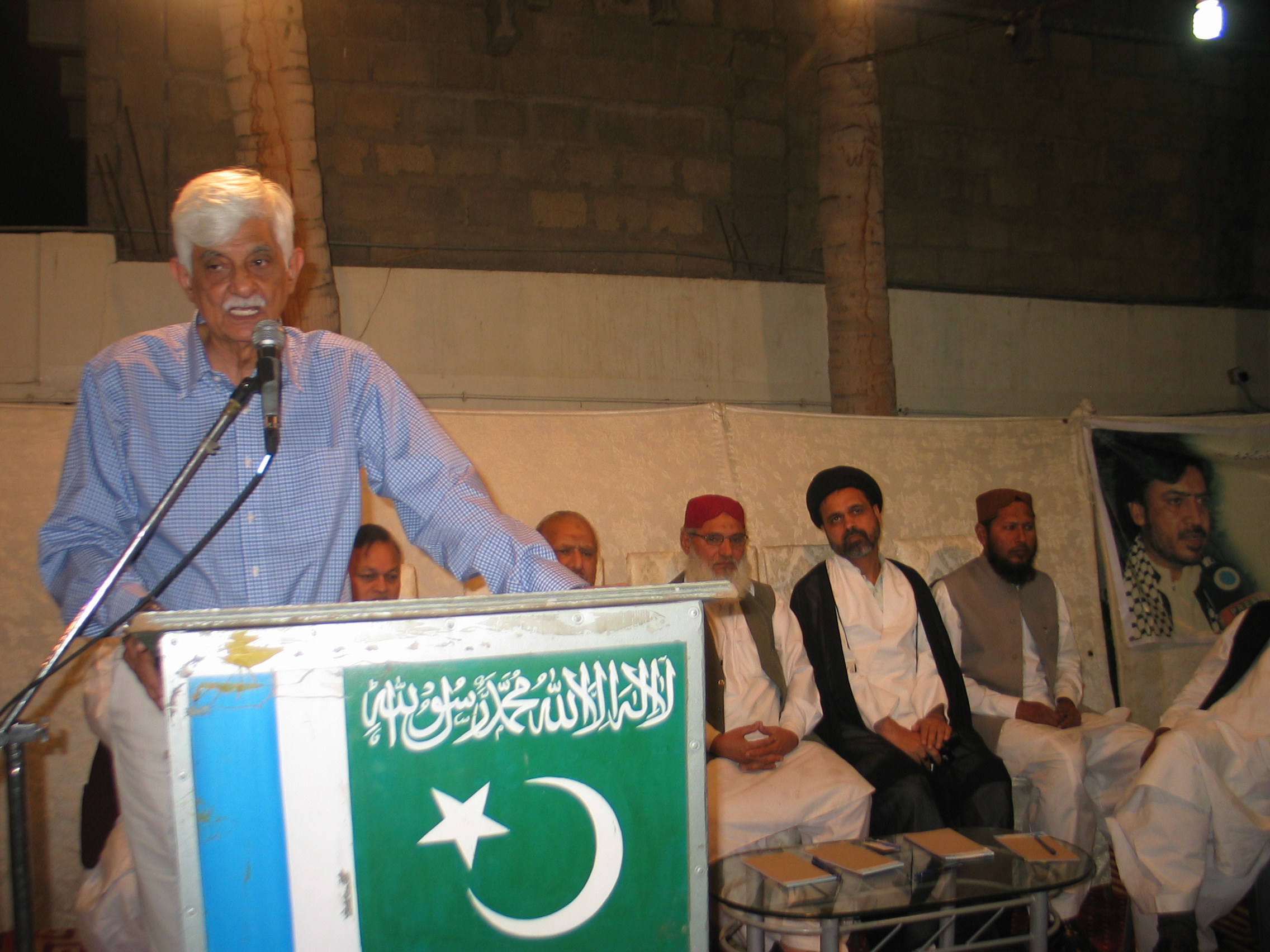 Speakers at a seminar vowed that they would keep the mission of martyr Aftab Haider Jafari alive till the last drop their blood.
The pledge was made at the seminar held in memory of Agha Aftab Haider Jafri, a leader of Palestine Foundation of Pakistan, held at Idara Noor-e-Haq.
Former Senator and a leader of ruling Pakistan People's Party, Taj Haider, Asadullah Bhutto, president Milli Yakjehti Council Sindh, Syed Nisar Shah of Pakistan Muslim League-N, former MNA and a leader of PLF Muzaffar Hashmi, Maulana Haider Abbas of Majlis-e-Wahdat-e-Muslimeen, Allama Qazi Noorani and Aqeel Anjum of Jamiat Ulema-e-Pakistan, Sabir Karbalai of PLF, acting chief of Jamaat-e-Islami Karachi Raja Arif Sultan, Mehfooz Yar Khan of Awami Muslim League and Shabbar Raza of Jafaria Alliance spoke at the seminar.
They said that Allama Aftab Jafri was a great leader and he always struggled for the downtrodden and oppressed people. He raised voice in favour of Palestinians. Zionists-U.S. Lobby got him murdered in Karachi to silence the voice of support for the Palestine cause.
They demanded that the U.S. ambassador should be expelled from Pakistan and he be declared persona non-grata for U.S. imperialistic policies towards Palestinians and whole of Muslim Ummah.
Ruling PPP leader Taj Haider agreed that Aftab Haider Jafri was a victim of terrorism of imperialist forces. He said that Mr. Jafri didn't deviate from the true path and he sacrificed his life for true and just cause of Palestine and he should be a role model for all of us. He said we have lost a humane and humanity-friendly leader. His death is a great loss for all of us.