*Press Conference of Global March to Jerusalem 12-03-2012*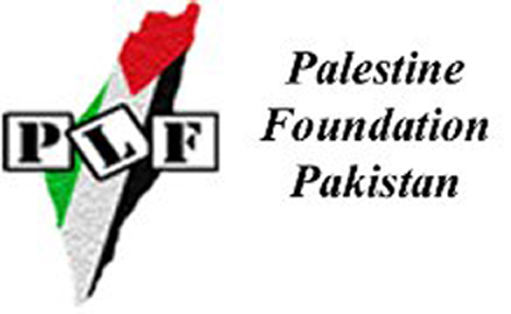 *Jerusalem cannot be made capital of Israel according to international law*
Pakistan is a great country. Pakistan always played a key role in international diplomacy.
Pakistan supported Palestine cause. Pakistan did not recognize Zionist regime. Palestinians need continued support from Pakistan and all countries of the world.
Global March to Jerusalem is an event to mark solidarity with the oppressed Palestinians. Asian Caravan of Global March to Jerusalem is part of the Global March. We believe Israel poses serious threat to Palestine and Palestinians in particular. Global March to Jerusalem is an event to highlight the facts and revive the global support to the just cause of Palestine.
We believe that Palestine issue is a global issue and Zionist regime poses serious threat to the regional and global peace through oppression and usurpation of Palestinians' inalienable and legitimate rights.
Global March means unity of nations against Israel because Zionist regime poses serious threat to whole humanity. Judization of Jerusalem is another proof of racism and intolerance on the part of Zionist regime. We all reject it altogether.
Jerusalem is not part of Israel in accordance with International Law. But, hypocrisy of the relevant quarters is shameful. Some leading members of the international community have played shameful role by visiting Jerusalem.
Israel cannot claim Jerusalem as its capital and cannot establish its government offices there. Gaza has been under siege since 2007. Five years siege of Gaza made it a 
prison. At least 1.5 million Palestinians have been imprisoned by this way.
It is too much. Humanitarian crisis hits Gaza but no action has so far been taken against Zionist regime. Another 20 people have been killed in an Israeli attack in Gaza.
Where is United Nations? Why they don't stop Zionist regime and its allied some countries from all their crimes that fall in the jurisdiction of United Nations. Why double standard being shown to Palestine issue. United States of America, Britain and some European countries must not be a pawn in the hands of Zionist regime.
We appeal to Pakistanis and the world nations to demonstrate support for Palestine on March 30 declaring March 30 a day of and for Palestinians. We appeal please stage rallies and special programmes on that day. On March 30, global march to Jerusalem will be held therefore this day should be observed in all over the world.
The delegates of Global March to Jerusalem from across the world without any discrimination of color, cast and races would march to Jerusalem from the four borders of Israel.
The 42 delegates from Malaysia, Indonesia, Philippine, and India have reached Pakistan and the 27 participants from Pakistan will also join the Global March to Jerusalem.
The Asian delegates will enter into Iran on 15th of March and then enter into Turkey and Lebanon to march towards the Jerusalem from Lebanon border.
We condemn the United States army for killings 18 civilians in Afghanistan in which 9 children and 3 women were also included. Participants of the press conference
1) Mr Hazim Abu Shannab (Ambassador of Palestine)
2) Mr Feroze Mitti Bor Wala (member Global March to Jerusalem)
3) Mr Sabir Karbalai ( Spokesman Palestine Foundation Pakistan)
4) Mr Mohammad Maruf (Indonesia)
5) Ms Nusrat Binte Essa (Malaysia)
6) Mr Ali Akbar (Philippine)
7) Mr Muzaffar Ahmed Hashmi (Member Guardian Council Palestine
Foundationn)
8) Allama Qazi Ahmed Noorani (Member Guardian Council Palestine
Foundationn)
9) Delegates of Global March to Jerusalem ( India, Malaysia,
Philippine, Indonesia, Students of Palestine in Pakistan and members of
Palestine Foundation)