Israeli police to investigate submarine scandal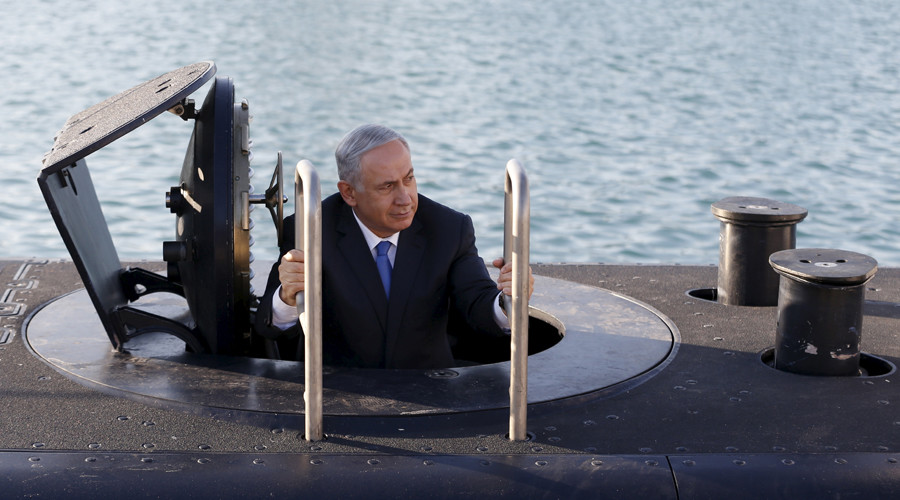 OCCUPIED JERUSALEM, (PNIC)
Israel's attorney general Avichai Mandelblit has ordered police to launch an investigation into a scandal involving Prime Minister Benjamin Netanyahu over the billion-dollar purchase of three submarines from Germany.
The order came in the wake of "new evidence" from the case of former deputy Security Council head Avriel Bar-Yosef, showing "a serious conflict of interest" on the part of Netanyahu.
Bar-Yosef was arrested earlier this month on charges of corruption and taking bribes.
Reports emerged last week that Netanyahu's personal lawyer and one of closest confidants, David Shimron, was representing the German arms manufacturer ThyssenKrupp, which is making the submarines.
Israel's Hebrew-language Channel 10 television network later disclosed an email it claimed was proof that Shimron used his close relationship with Netanyahu to lobby for the deal.
PCHR report: Nine Palestinians killed during last week alone
GAZA (PNIC):-The Palestinian Center for Human Rights (PCHR) based in Gaza in its weekly report said Israeli violations of international law and international humanitarian law in the oPt continued during the reporting period (27 September – 03 October 2018). (more…)
Report: Wide cooperation between Israeli judicial system and Banks in favor of settlements
By: Madeeha Araj
The National Bureau for Defending the Land and Resisting Settlement said that the Israeli army and its affiliated organs are not only involved in the crime of forging the Palestinian documents which prove their ownership of the land, but also confiscate and (more…)
PCBS: 5% of Palestinian population are elderly
BETHLEHEM (PNIC):-On the occasion of the World Elderly day, the Palestinian Central Bureau of Statistics (PCBS) released a report, on Sunday, that the Palestinian society is considered a young society, where the percentage of young people is high and the percentage of the elderly is relatively low. (more…)