Ramallah: 500,000 letters advocating child detainees sent to Ki-moon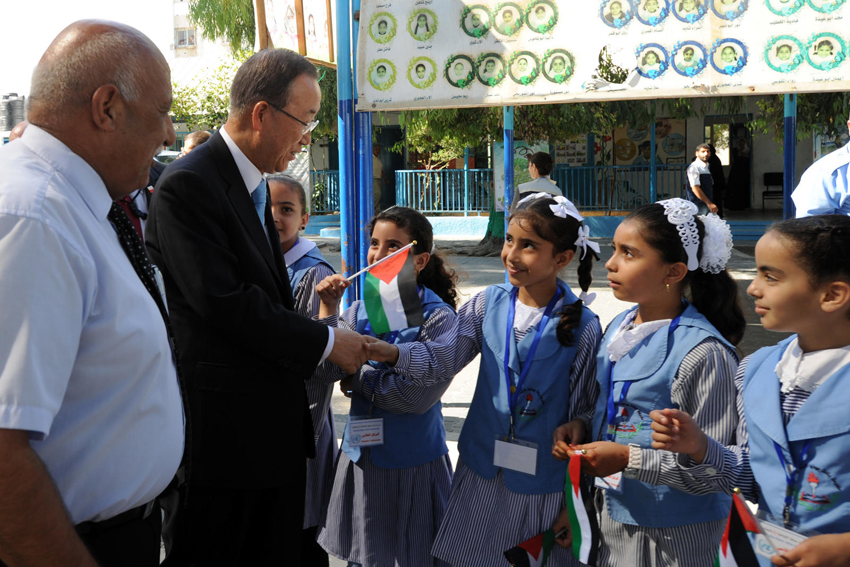 RAMALLAH, (PNIC)
Palestinian students on Monday sent half a million letters to UN secretary-general Ban Ki-moon in support of the children detained in Israeli jails.
The initiative was organized by the Palestinian Prisoner Society in cooperation with the ministry of education as part of a campaign launched recently in solidarity with 14-year-old Ahmed Manasra and other children in Israeli prisons.
Organizers of the event said, during a sit-in staged outside the UN office in Ramallah, that these letters were written to remind the UN and its institutions of their role towards the Palestinian children, who are exposed to different violations and crimes by Israel.
About 350 Palestinian children, including 12 girls, under age 18 are being held in the jails of Megiddo, Ofer and Hasharon.
PCHR report: Nine Palestinians killed during last week alone
GAZA (PNIC):-The Palestinian Center for Human Rights (PCHR) based in Gaza in its weekly report said Israeli violations of international law and international humanitarian law in the oPt continued during the reporting period (27 September – 03 October 2018). (more…)
Report: Wide cooperation between Israeli judicial system and Banks in favor of settlements
By: Madeeha Araj
The National Bureau for Defending the Land and Resisting Settlement said that the Israeli army and its affiliated organs are not only involved in the crime of forging the Palestinian documents which prove their ownership of the land, but also confiscate and (more…)
PCBS: 5% of Palestinian population are elderly
BETHLEHEM (PNIC):-On the occasion of the World Elderly day, the Palestinian Central Bureau of Statistics (PCBS) released a report, on Sunday, that the Palestinian society is considered a young society, where the percentage of young people is high and the percentage of the elderly is relatively low. (more…)