Refugee Department condemns UNRWA for dismissing contract workers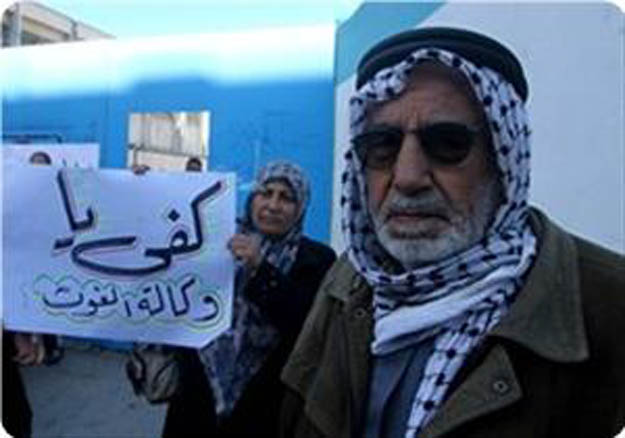 WEST BANK, Department of Refugee Affairs in the Islamic Resistance Movement, Hamas, condemned the decision to terminate
the contract employees working with the United Nations Relief and Works Agency for Palestine Refugees (UNRWA) in the West Bank.
The movement's position came in light of the dismissal of 130 contract employees of UNRWA staff in the West Bank.
The department charged that this decision affects one of UNRWA's functions, as it is responsible for finding work for the Palestinian refugees at a time the number of university graduates is increasing amidst a lack of employment opportunities.
The department called on UNRWA to strive to provide the necessary funds to carry out its work in accordance with its mandate by the United Nations, stressing that there is no excuse for UNRWA officials to reduce services under the pretext of the reduction in donor funding.
It added that the continuation of the budget deficit will lead the refugees to make serious changes to this "laggard" administration, according to the statement.
The department called on UNRWA headquarters to rationalize spending millions on foreign staff, and to replace most of them by Palestinian staff who receive a third of foreign employees' wages.
The department called on the People's Committee of the refugees in the Gaza Strip to carry out a protest in front of the agency's headquarters in Gaza city on Tuesday, January 8, 2013, at 11am, to protest the dismissal decision.
Source : Palestine Info Center
PCHR report: Nine Palestinians killed during last week alone
GAZA (PNIC):-The Palestinian Center for Human Rights (PCHR) based in Gaza in its weekly report said Israeli violations of international law and international humanitarian law in the oPt continued during the reporting period (27 September – 03 October 2018). (more…)
Report: Wide cooperation between Israeli judicial system and Banks in favor of settlements
By: Madeeha Araj
The National Bureau for Defending the Land and Resisting Settlement said that the Israeli army and its affiliated organs are not only involved in the crime of forging the Palestinian documents which prove their ownership of the land, but also confiscate and (more…)
PCBS: 5% of Palestinian population are elderly
BETHLEHEM (PNIC):-On the occasion of the World Elderly day, the Palestinian Central Bureau of Statistics (PCBS) released a report, on Sunday, that the Palestinian society is considered a young society, where the percentage of young people is high and the percentage of the elderly is relatively low. (more…)