Report: 507 PA violations documented within two months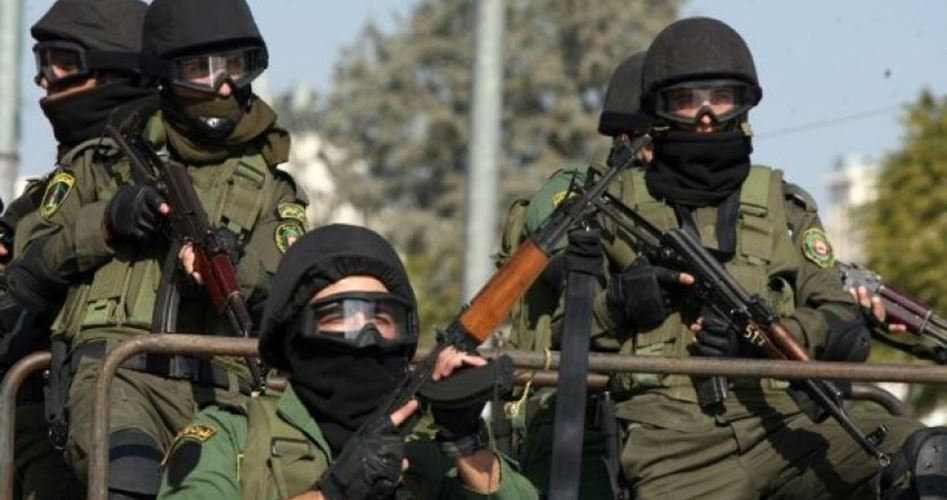 RAMALLAH, (PNIC)
Families of political detainees committee revealed in a new report issued Thursday that PA forces have intensified their human rights violations throughout occupied West Bank within the past two months.
The report documented 507 PA violations during September and October including 191 political arrests and 164 summonses.
Most of the PA documented violations were carried out in al-Khalil where 72 political arrests were reported, while 23 arrests were carried out in Jenin, 22 in Tulkarem, 20 in Nablus, 17 in Ramallah and al-Bireh, nine arrests in Qalqilia, eight other arrests in Salfit and Bethlehem, six more arrests in Tubas, and four in Jericho.
The 191 political arrests reported over the past two months include 82 ex-prisoners, 122 former political detainees, 53 university students, 19 teachers, seven journalists, and one preacher.
78 political detainees were taken from their houses, 71 others were detained after being summoned for investigation, 12 were abducted from different places, and 30 more citizens were arrested under unknown circumstances.
Along the same line, 58 ex-prisoners, 90 former political detainees, 11 university students, five teachers, and three journalists were summoned for investigation during the reported period.
The report pointed out that many political prisoners have been engaged in hunger strikes in PA jails in protest against their arbitrary detention.
PCHR report: Nine Palestinians killed during last week alone
GAZA (PNIC):-The Palestinian Center for Human Rights (PCHR) based in Gaza in its weekly report said Israeli violations of international law and international humanitarian law in the oPt continued during the reporting period (27 September – 03 October 2018). (more…)
Report: Wide cooperation between Israeli judicial system and Banks in favor of settlements
By: Madeeha Araj
The National Bureau for Defending the Land and Resisting Settlement said that the Israeli army and its affiliated organs are not only involved in the crime of forging the Palestinian documents which prove their ownership of the land, but also confiscate and (more…)
PCBS: 5% of Palestinian population are elderly
BETHLEHEM (PNIC):-On the occasion of the World Elderly day, the Palestinian Central Bureau of Statistics (PCBS) released a report, on Sunday, that the Palestinian society is considered a young society, where the percentage of young people is high and the percentage of the elderly is relatively low. (more…)