Settlers defile Al-Aqsa courtyards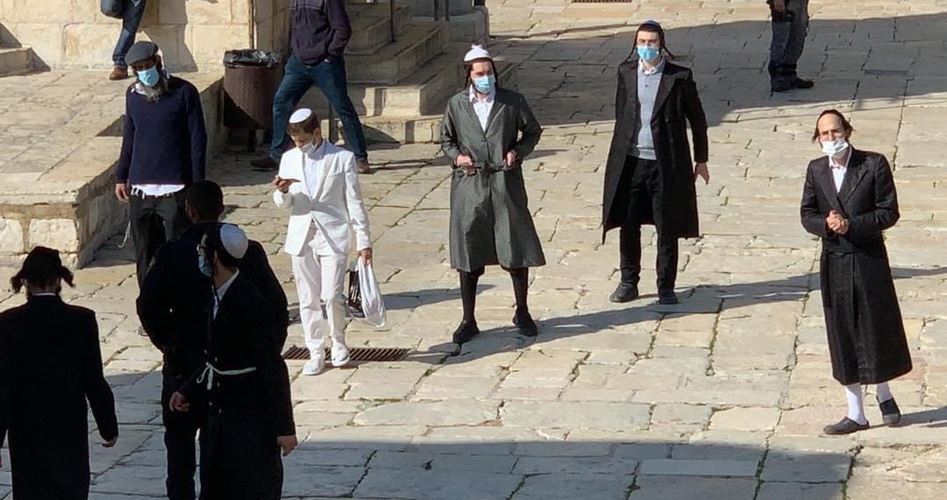 OCCUPIED JERUSALEM – Jewish settlers stormed on Monday the holy Al-Aqsa Mosque from Magharabi Gate under heavy Israeli police protection.
According to local sources, dozens of settlers broke into the courtyards of Al-Aqsa Mosque and carried out a provocative tour before leaving it from the Bab al-Silsilah.
Under the occupation forces protection, 151 Israeli settlers break into the courtyards of Al-Aqsa Mosque, 89 during the morning break-in session and 62 during the afternoon break-in session.
The settlers entered through the Al-Mughrabi Gate and were provoking the Palestinian worshipers in the mosque courtyards by performing Talmudic prayers.