Sheikh Sabri calls for more OIC support for Jerusalem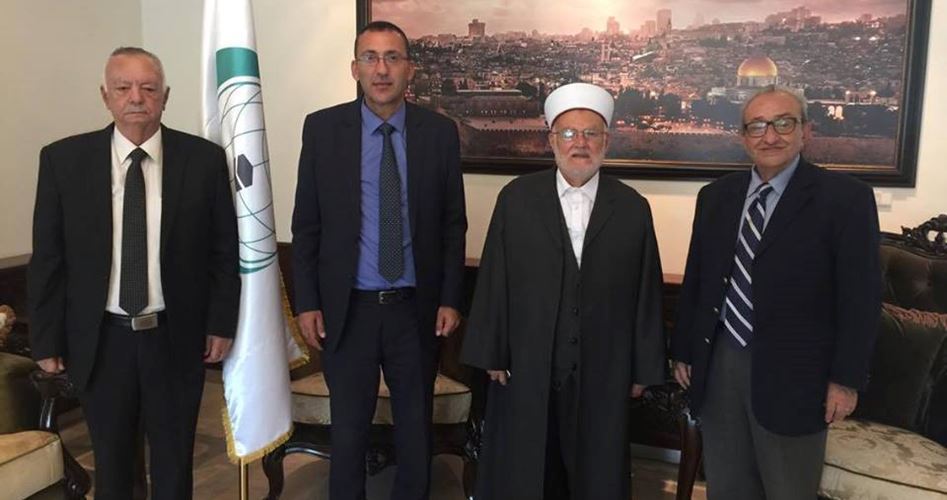 RAMALLAH, (PNIC) Sheikh Ikrima Sabri, head of the higher Islamic commission in Occupied Jerusalem, has hailed the Organization of Islamic Cooperation (OIC) for opening a representative office in Palestine, urging it to pay more attention to Jerusalem and the Aqsa Mosque.
This came during his visit on Tuesday to the OIC office in Ramallah, where he briefed the organization's representative on Israel's daily violations against the Aqsa Mosque.
Sheikh Sabri called on the OIC to work on earmarking a budget for Jerusalem aimed at strengthening the steadfastness of its Palestinian residents and institutions.
He explained the role of the Islamic commission in defending Jerusalem and the Aqsa Mosque and highlighted the need to support the Palestinian schools in the holy city.
For his part, OIC representative Ahmed al-Ruwaidi expressed his thanks to Sheikh Sabri for his visit and pledged to adopt the vision he provided to activate the organization's supportive role in Jerusalem.
PCHR report: Nine Palestinians killed during last week alone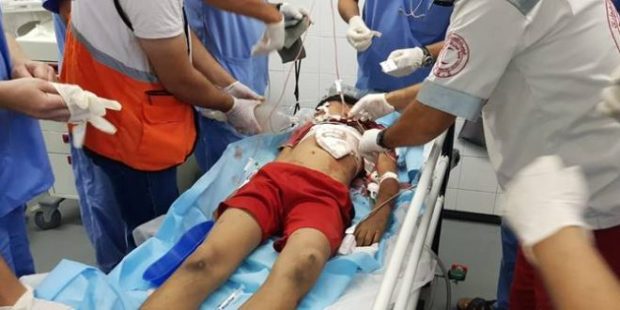 GAZA (PNIC):-The Palestinian Center for Human Rights (PCHR) based in Gaza in its weekly report said Israeli violations of international law and international humanitarian law in the oPt continued during the reporting period (27 September – 03 October 2018). (more…)
Report: Wide cooperation between Israeli judicial system and Banks in favor of settlements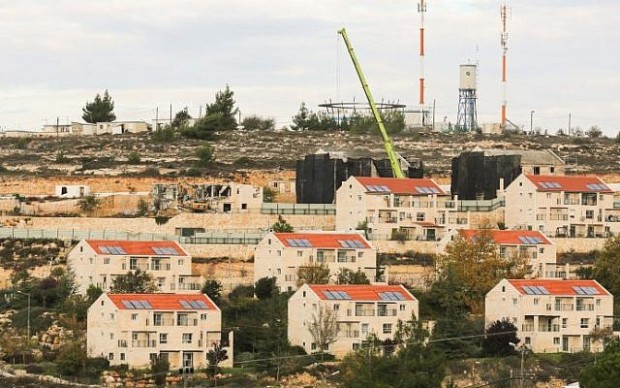 By: Madeeha Araj
The National Bureau for Defending the Land and Resisting Settlement said that the Israeli army and its affiliated organs are not only involved in the crime of forging the Palestinian documents which prove their ownership of the land, but also confiscate and (more…)
PCBS: 5% of Palestinian population are elderly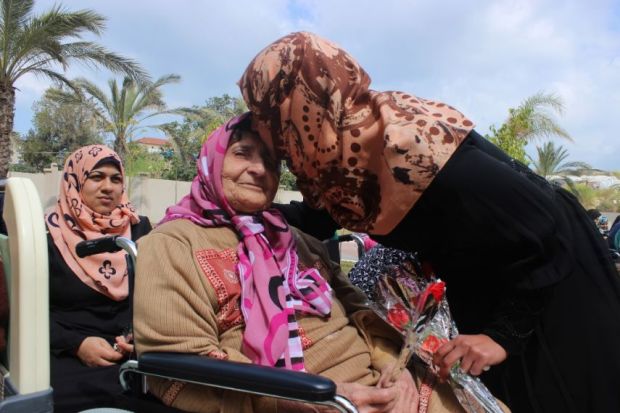 BETHLEHEM (PNIC):-On the occasion of the World Elderly day, the Palestinian Central Bureau of Statistics (PCBS) released a report, on Sunday, that the Palestinian society is considered a young society, where the percentage of young people is high and the percentage of the elderly is relatively low. (more…)