Sheikh Salah on hunger strike to protest isolation in Israeli jail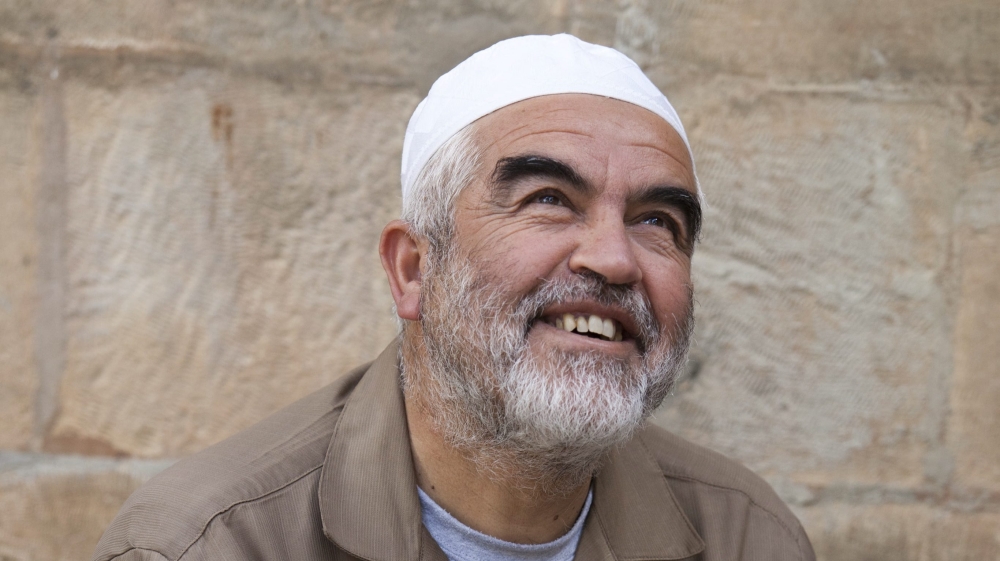 NAZARETH, (PNIC)
Sheikh Raed Salah, leader of the Islamic movement in 1948 occupied Palestine, announced, on Sunday, that he is starting a hunger strike in an Israeli jail.
Lawyer Mohamed Ighbariyeh said Sheikh Salah updated him on his decision to go on an open-ended hunger strike in protest at being mistreated and locked up in an isolated cell in the Israeli Rimon jail.
Head of the prisoners' committee in the Joint Arab List, MK Osama Saadi, denounced the Israeli crackdowns against Sheikh Salah both inside and outside prison.
"Such oppressive measures against Sheikh Salah while he is behind prison bars are just unacceptable," said Saadi.
He spoke out against Israeli visit-bans slapped against Sheikh Salah.
Saadi expressed his solidarity with Sheikh Salah, saying his hunger strike is legitimate.
PCHR report: Nine Palestinians killed during last week alone
GAZA (PNIC):-The Palestinian Center for Human Rights (PCHR) based in Gaza in its weekly report said Israeli violations of international law and international humanitarian law in the oPt continued during the reporting period (27 September – 03 October 2018). (more…)
Report: Wide cooperation between Israeli judicial system and Banks in favor of settlements
By: Madeeha Araj
The National Bureau for Defending the Land and Resisting Settlement said that the Israeli army and its affiliated organs are not only involved in the crime of forging the Palestinian documents which prove their ownership of the land, but also confiscate and (more…)
PCBS: 5% of Palestinian population are elderly
BETHLEHEM (PNIC):-On the occasion of the World Elderly day, the Palestinian Central Bureau of Statistics (PCBS) released a report, on Sunday, that the Palestinian society is considered a young society, where the percentage of young people is high and the percentage of the elderly is relatively low. (more…)