Supporting Palestine cause is the most important duty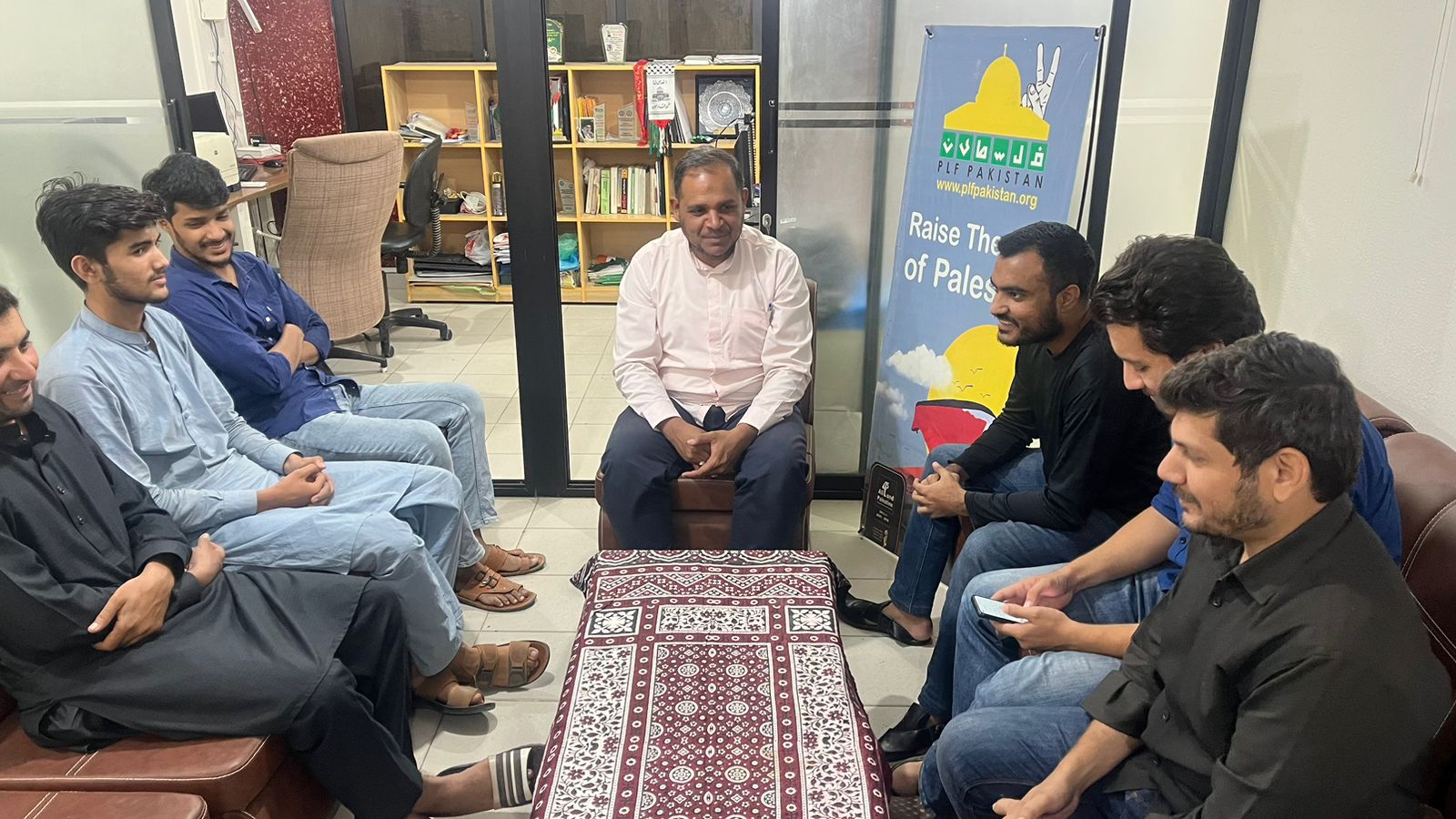 Karachi ( Palestine Information Center) Highlighting the cause of Palestine is the most important responsibility of the time. These views were expressed by the working committee of Palestine Foundation Pakistan (PLF) during an important meeting on Monday night.
The members of PLF strongly condemned the news of another delegation of Pakistani journalists going to Israel and demanded the government to take effective action against Zionist-backed elements in Pakistan for the sake of Pakistan's ideological survival.
The members said that they are committed with the ideology of the founder of Pakistan Quaid-e-Azam Muhammad Ali Jinnah and no anti-national elements will be allowed to harm the constitution and ideology of the country.
The members announced to launch a nationwide campaign on Nakba Day in support of the appeal of the Palestinian people and their right of return slogan "We shall return".
The campaign will be launched from May 7, which will continue until May 15, Nakba Day.
During this campaign, the Palestinian people's right to return to their homeland will be highlighted and various programs will be arranged, while the main protest rally will be held on May 14 at the Karachi Press Club.
Secretary General Dr. Sabir Abu Maryam, Mukhtar Ahmed, Qasim Khanzada, Hasan Kashmiri, Muhammad Baqir, Ali Rabbani, Baqir Raza and others participated in the meeting.