Tens of thousands demonstrate for 36th week in protest against Israel's far-right cabinet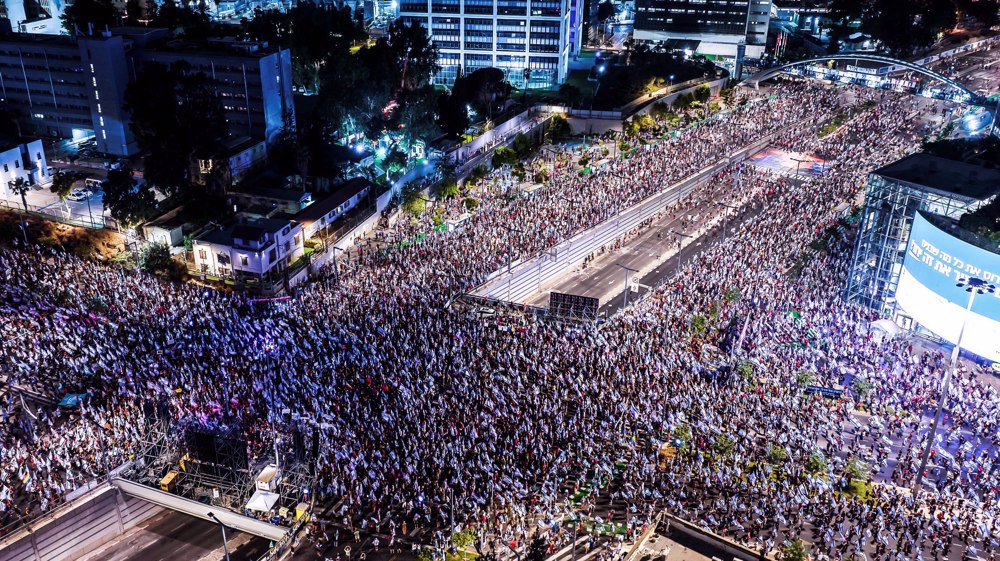 Tel Aviv, (The Palestine Information Centre)Tens of thousands of demonstrators have held huge rallies across the occupied territories for the 36th straight week in protest against the Israeli far-right cabinet's extremist policies, including the highly controversial judicial overhaul scheme.
The protest rallies were held on Saturday ahead of a key decision by the regime's Supreme Court over legislation passed in the Knesset by Prime Minister Benjamin Netanyahu's far-right cabinet, which stripped the court of some of its oversight powers.
In addition to the coastal city of Tel Aviv, where tens of thousands took to the streets, similar rallies were also held in dozens of other locations across the occupied territories, including Haifa, Beer Sheba, Modiin, Herzilya, the occupied city of al-Quds and some other cities.
The Israeli police closed a number of main roads in Tel Aviv after the demonstration started.
Some Israeli media reported that a number of demonstrators raised Palestinian flags.