Thousands of citizens participate in funeral of Raed Jadallah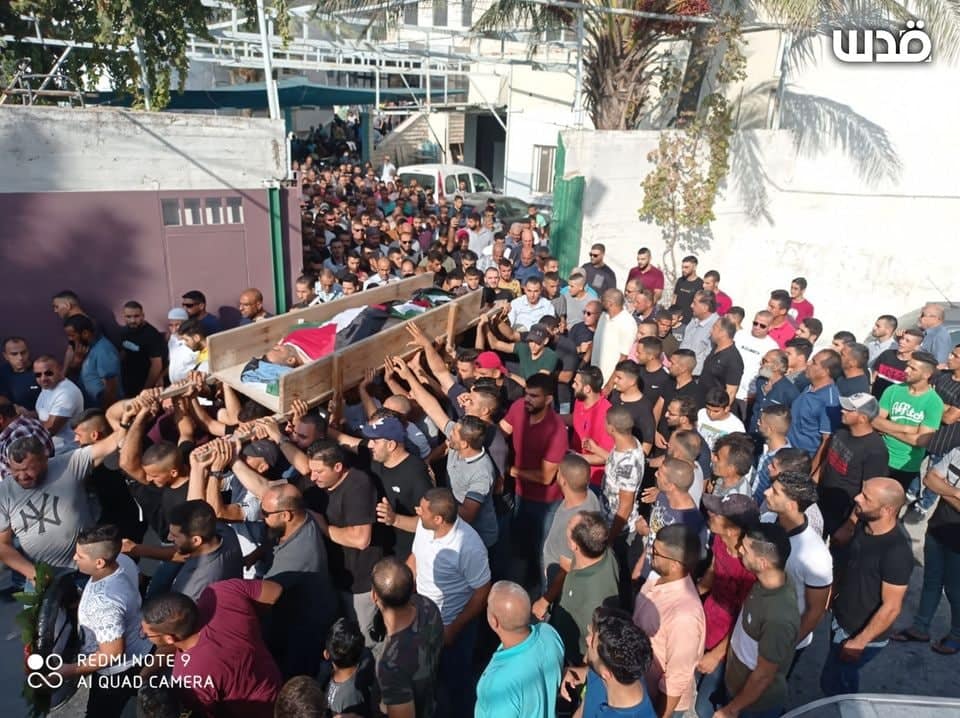 Ramallah – Thousands of citizens on Wednesday participated in the funeral of Raed Jadallah (39 years old), from Beit Ura Al Tihta near Ramallah, and called for revenge on his murderers.
Israeli soldiers had executed the father of four children near the western entrance to Beit Our in western Ramallah when he was going back home from work last night.
Mahdi Salman, a friend of Jadallah, told QNN that he headed to the area between Beit Our and 1948-occupied territories after Raed called him to pick him up and take him home, as Raed used to work in the 1948-occupied territories.
"When I arrived, I heard sounds of shootings", Salman said. "I left my car and called Raed but he did not answer. I started hearing the sound of his phone ring coming closer so I walked towards it until I found Raed dead, as Israeli soldiers left him to bleed until he died."
Salman added that Israeli snipers shot Raed (a father of four children) from a distance. They did not even walk towards the place when Raed was sniped, however, they kept him bleeding until death.