Thousands of Palestinians perform Al-Fajr prayer at Al-Aqsa Mosque in Jerusalem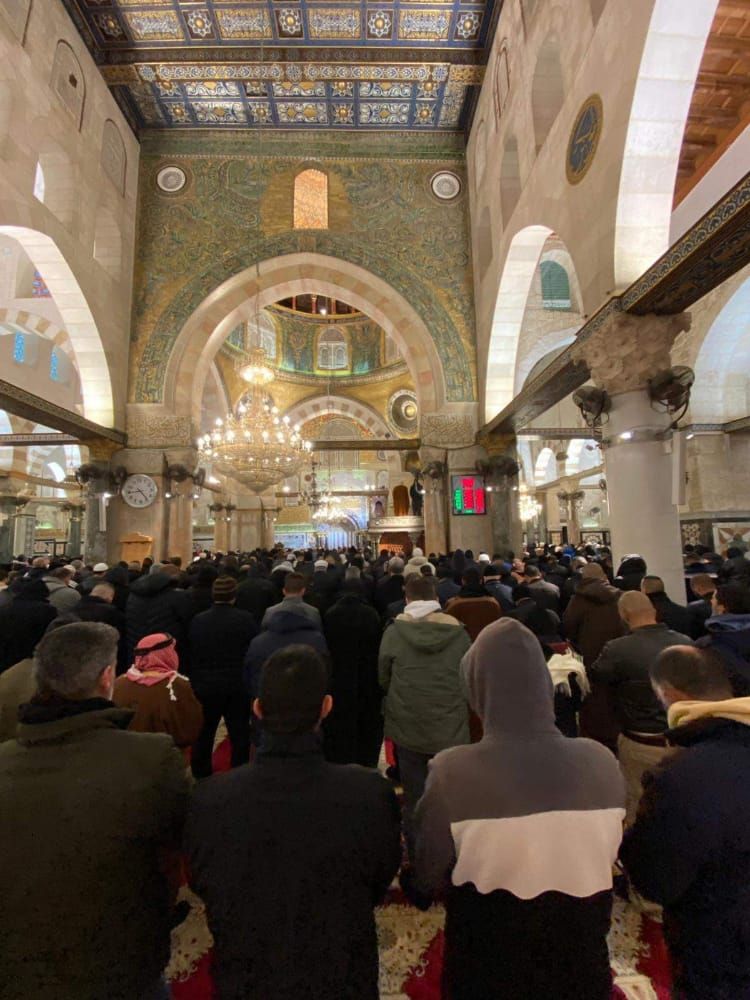 Occupied Jerusalem – Thousands of Palestinian worshipers performed at Friday dawn the Al-Fajr prayer at the Al-Aqsa in occupied Jerusalem.
The Palestinians performed the Al-Fajr prayer with the intention of supporting the "Great Fajr" campaign to pray at the holy sites.
Then the Palestinians, including several families, gathered in the courtyards of the mosque.
They confirmed their spiritual links to the holy site and rejected the Israeli systematic Judaization policy.
Sheikh Ekrima Sabri, the preacher of Al-Aqsa Mosque, has also called on the Palestinians to pray in the holy site during the upcoming holy month of Ramadan.
Every Friday, thousands of Palestinians stream to the Al-Aqsa mosque, the world's third-holiest site for Muslims.
They recite the Holy Quran before performing the Al-Fajr prayer and later the Friday prayer.