Three administrative detainees on hunger strike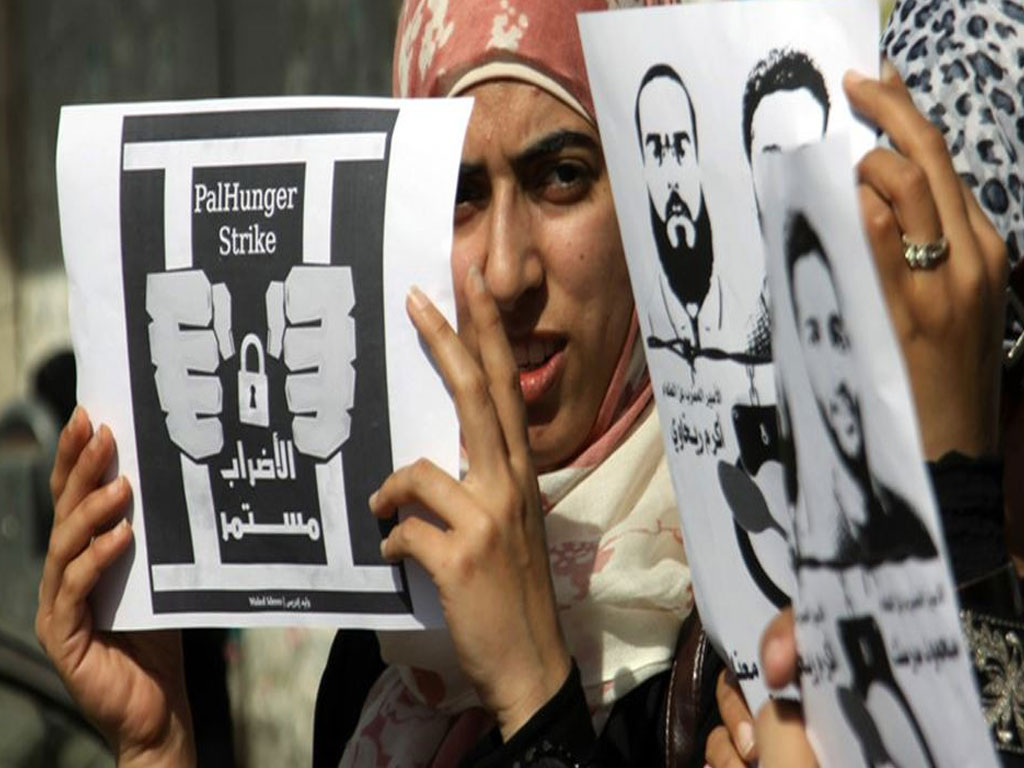 RAMALLAH -Three Palestinian prisoners have continued their open hunger strike in protest against their administrative detention, according to which they are held without charge or trial for an indefinite period of time.
The prisoner Khalil Awawda has been on strike for nearly 160 days, protesting his renewed administrative detention.
On the 21st of June, Awawda suspended his hunger strike after 111 days, in the light of the Israeli court's promises to release him.
Two days later, the IOA issued an administrative detention order against him for four months, which had violated the promises given to him earlier.
Awawda's health worsens day by day, as he lost half of his weight and couldn't recognize his wife when she visited him.
Meanwhile, the two imprisoned brothers, Ahmed and Adal Hussein Musa, have continued their hunger strike since their arrest on August 7 in protest against their administrative detention.
Ahmed, 44, is a former prisoner who carried out a hunger strike in 2019 that lasted for 29 months before being suspended after his release.
Adal, 34, is a former prisoner who spent about seven years in Israeli jails.
Earlier Thursday, the Palestinian prisoner Sheikh Youssef al-Baz, 64, has suspended his hunger strike, which he declared a week ago in protest at his arbitrary detention.