Three Palestinians killed, 9 injured in Israeli drone attack on Jenin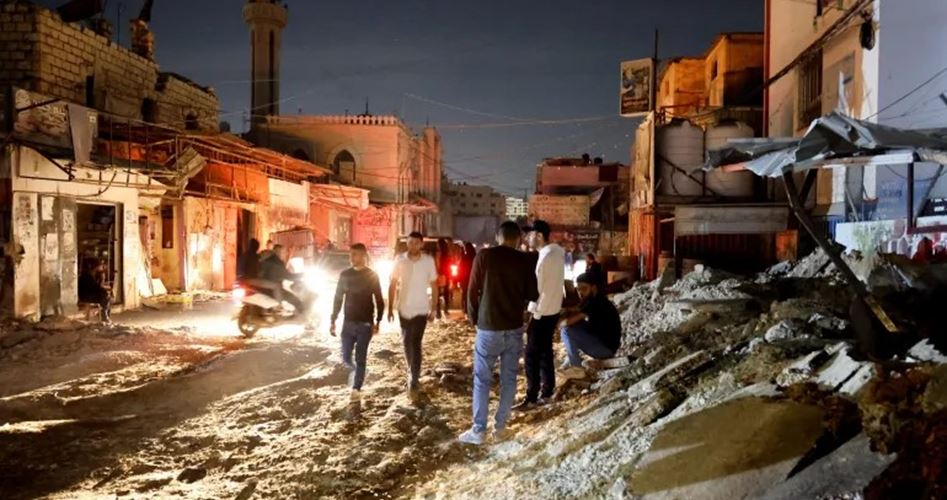 JENIN,(Palestine Foundation Information Center)Three Palestinians were killed and others were injured in an Israeli drone attack on a group of citizens in the Jenin refugee camp at dawn Friday
Medical sources affirmed that an Israeli drone bombed a group of citizens in the Al-Hawashin neighborhood in the Jenin camp, killing three people and injuring nine others.
Media sources confirmed that one of the leaders of the Jenin Battalion, Bahaa Lahlouh, was killed during the massive storming of the city and camp of Jenin.
Israeli special units and military bulldozers earlier stormed the city and deployed in a number of neighborhoods, while snipers were stationed on the roofs of a number of local houses and buildings.
The Israeli occupation forces (IOF) also stormed a house in the Al-Jabriyat neighborhood and arrested at least six people after blowing up several vehicles in the neighborhood belonging to the Al-Rakh family.
For its part, the Al-Qassam Brigades in Jenin affirmed that its fighters were engaged in heroic armed clashes against theIOF soldiers.
During the raid, the IOF surrounded Ibn Sina Hospital and searched the ambulances stationed outside it before arresting two paramedics.
The Israeli troops also demanded via loudspeakers that the hospital be evacuated.