Two Palestinians martyred, 5 injured in Israeli raid west of Gaza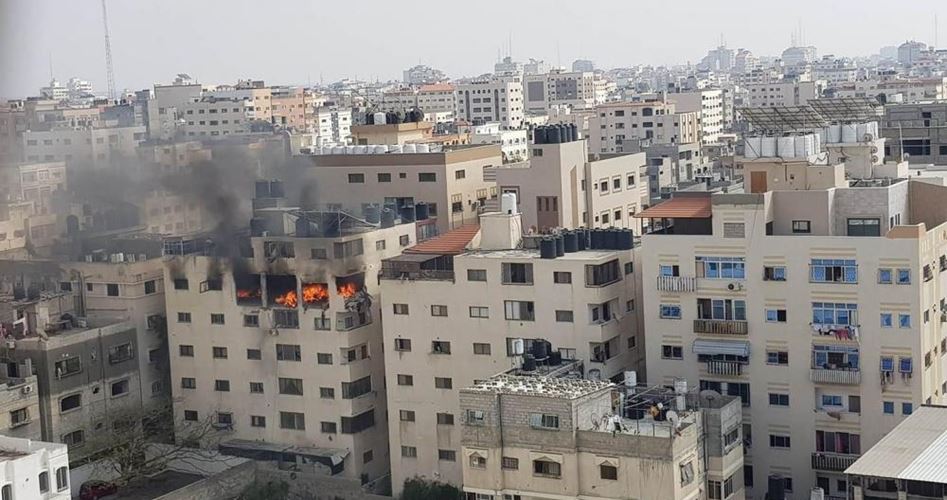 Two Palestinian citizens were martyred in an Israeli air raid in al-Nasr neighborhood, west of Gaza City, on Friday evening.
According to the PIC correspondent, at least two bodies were recovered from a residential apartment that was targeted in al-Nasr neighborhood.
The Palestinian ministry of health reported that two martyrs and 5 injuries arrived at Al-Shifa Medical Complex as a result of the recent Israeli aerial strike that targeted the apartment.
A local source told al-Jazeera that a leader from the Al-Quds Brigades, the armed wing of the Islamic Jihad, was one of the martyrs in the raid.
Meanwhile, the Palestinian citizen Aliyyan Abu Wadi, 36, from the northern Gaza Strip succumbed to an injury he sustained yesterday in an Israeli air raid.
33 Palestinians, including 6 children, 4 women, and two elderly have been killed and 106 others were injured since the beginning of the new Israeli attack launched on Gaza Strip at dawn Tuesday.