UNESCO adopts another resolution denying any Jewish link to al-Aqsa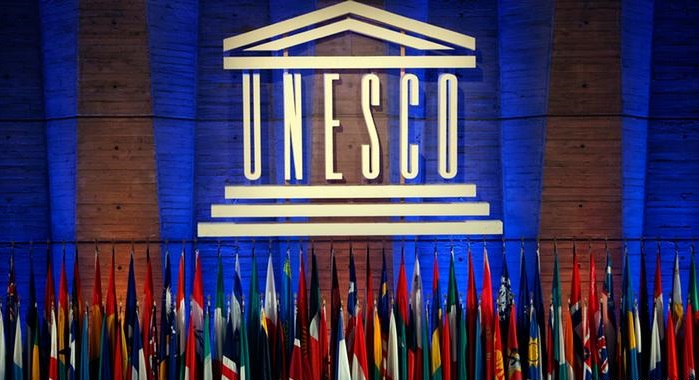 PARIS, (PNIC)
United Nations Educational, Cultural and Scientific Organization (UNESCO) on Wednesday morning approved a resolution that denies Jewish ties to al-Aqsa Mosque.
The resolution, entitled "Old City of Jerusalem and its Walls," was approved by a large majority, with 10 countries voting in favor, eight abstaining and two opposing the text. 
Jamaica was absent and did not participate in the vote.
The resolution was submitted by Lebanon and Tunisia on behalf of Jordan and the Palestinians.
Today's resolution refers to al-Aqsa only by its Muslim names of Haram al-Sharif and al-Aqsa Mosque.
The decision came a week after a similar resolution was approved by the UN body.
Even though the motion passed, Israel pressed some of the member states into demanding another vote.
PCHR report: Nine Palestinians killed during last week alone
GAZA (PNIC):-The Palestinian Center for Human Rights (PCHR) based in Gaza in its weekly report said Israeli violations of international law and international humanitarian law in the oPt continued during the reporting period (27 September – 03 October 2018). (more…)
Report: Wide cooperation between Israeli judicial system and Banks in favor of settlements
By: Madeeha Araj
The National Bureau for Defending the Land and Resisting Settlement said that the Israeli army and its affiliated organs are not only involved in the crime of forging the Palestinian documents which prove their ownership of the land, but also confiscate and (more…)
PCBS: 5% of Palestinian population are elderly
BETHLEHEM (PNIC):-On the occasion of the World Elderly day, the Palestinian Central Bureau of Statistics (PCBS) released a report, on Sunday, that the Palestinian society is considered a young society, where the percentage of young people is high and the percentage of the elderly is relatively low. (more…)