U.S. protecting the Zionists' oppression of Palestinians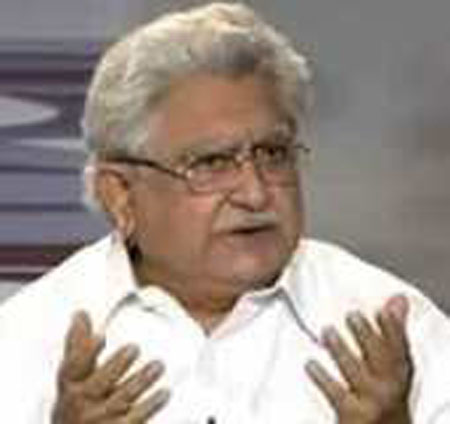 Senator Haji Muhammad Adeel Khan is Pakistan' seasoned Parliamentarian and politician from Awami National Party. Peshawar-based senior Vice President of Pakistan of the ANP is one of the leading members of Palestine Foundation's Patron Committee. His father Abdul Jaleel Khan played an effective role along with Bacha Khan who is known for non-violent movement in the history of sub-continent. 
As a part of 90-member delegation of 40 countries' Parliamentarians, Haji Adeel represented Pakistan during recentvisit of the semi- occupied Palestine.  Purpose of the visit under the aegis of the Council of European Palestinian Relations, was to draw the world attention toward the worst conditions of Palestinians because of oppresses ion and suppression by illegitimate regime of Zionist Israeli. 
The Voice of Palestine, monthly magazine of the PLF conducted an in depth interview with Mr. Adeel in this background. The Qs & As of the interview are reproduced for the readers.
Voice of Palestine (VOP): Please share your feelings, observations and findings of the visit. 
Haji M Adeel  (HMA): As you know "Palestine" is divided into two parts: Gaza and West Bank.  Hamas won securing majority in 2006 Parliamentary Elections. Prime Minister is from Gaza and President hails from West Bank. Their Parliament's chairman (Speaker) is from West Bank and vice chairman (deputy speaker) is from Gaza. 
Israeli blockaded "Palestine" from land and sea after Hamas Government's formation that was relatively still more opposed to Israel.  According to laws, people of these areas are allowed to move freely on their land and within 12 nautical kilometers into their sea for purposes such as boating and fishing, etc. 
 Israel restricted their movements and use to fire upon Palestinians should they cross even 2.5 nautical kilometers. Palestinians cannot go beyond Gaza and West Bank and towards Egypt also. 
Palestinians lack essentials of their lives such as food stuff, medicines and fuel because of aerial, sea and land blockades by Israel that is illegitimate state. Israeli forces use to bombard Palestinians. Resultantly, houses, schools and more buildings are destroyed and people are killed. Unfortunate world conscience and public opinion was silent. European aid had come from Iras but that route was also blocked. Hence, that aid was also stopped at that point. 
Israel doesn't recognize Palestine as a state.  They impose their currency shekel in those areas. Zionist Israelis have taken control of water. Palestinians use 2.5 kilometers sea area but that is also contaminated because their sewerage system is also linked with that area. They are denied fishing and their exportable items including vegetables cannot be exported now. 
You know that 13 people were martyred and more were arrested when occupying Israeli forces attacked Freedom Flotilla (ship) that was dispatched from Turkey in 2010. At least 2 more aid ships made attempts but Israeli forces also aborted those efforts. After a new government took charge due to change in Egypt, Rafah border was opened to some extent. That helped Palestinians because of opening of entry-exit points.   Earlier, tunnels were being used to get essentials of daily life.   
In that background, 90 parliamentarians 40 countries decided to conduct a visit of that land. Instead of U.S. Congressmen, NGOs representatives represented their country.  Latin America, Europe and Asia were represented.  But, I was the lone member from any SAARC county.  The Council of European Palestinian Relations decided that we must go to desert and sandy area and cross the border to defy blockades. 
We all gathered in Cairo. After starting travel at 5 a.m. on November 21, we reached Gaza in 18 hours. We had reached Raha going through Sana'a and Suez Canal. On one hand Palestinians brothers were waiting for us and on the other Egyptian Custom staff, forces, police and immigration stopped us. Passport checkers took fours hours. Along with a delegation, Dr Ahmed, Palestinian Parliament's Chairman was on the border to receive us. 
At Gaza, we addressed people. As a representative of  Pakistan (SAARC), I said whole of Pakistani nation be they are government, opposition, ruling establishment and all the political have a unanimous opinion on  Palestine issue. That viewpoint is clear that Palestine is an independent and sovereign nation and nation-state. We had been under immense pressure in the past and that is being mounted even today but we had neither recognized Zionist occupation of Israel on Palestine in the past nor now nor in future.
I informed them that we all pray for Palestine's liberation and independence during every Friday prayers as well as Eid Prayers. Al Quds is our third most sacred place and we will never tolerate this sacred place remain under illegitimate unlawful occupation and domination of illegitimate Zionist regime.  
 After that we reached Gaza via Khan Younus and Rafha.  We stayed in Gaza for three days. The night when we arrived at Gaza, Israeli bombardment on civilians population had gone unabated. Probably, that was conducted to threaten and intimidate our international delegation.  
On first day, we met those children handicapped by Zionist forces attacks. We visited the city and witnessed the destroyed buildings. Zionists hit everything where they doubt that freedom fighters of Palestine might have been.  We also visited Gaza's coast to know the conditions of fishermen. within four nautical kilometers , gas reserves were  discovered sometimes ago but  Zionist forces have occupied those reserves too. 
On second day, we visited hospitals, petrol pumps, schools and other places. We saw that medical/surgical were damaged and petrol pumps lacked fuel and hundreds of schools were demolished by Zionist attacks.  We were apprised of the fact that since 2006 to date, hundreds of Palestinians were martyred in Israeli attacks. 
On the third day, a ceremony was held in Palestinian's Parliament House where notables also joined the Parliamentarians. On that occasion, I informed them that we had never forgotten you and wished that Palestine must become a sovereign and independent state. Palestinians were being killed by Zionists but on Pakistani land, Muslims are being killed by fellow Muslims. Our 36,000 people have been killed. Among them are forces personnel too. Our 5,000 schools were being destroyed. Holy shrines of Allah's saints, graveyards, funeral ceremonies are also the targets of these terrorists, let alone attacks on schools and hospitals. We are experiencing the worst but your conditions made us to forget our grief. Your sorrow and profound grief surpassed our grief and compelled us to try our best to that the notorious terrorists who kill fellow Muslims must not be able to tarnish the just Palestine Cause.
We extended financial help of the injured children.  We saw that Zionists have established their buildings and infrastructure at many places in the limits of Gaza that is rich green land. Many crops are grown there but Zionists forces kill or attack those growers, tillers and farmers who try to utilize their land for these purposes.  Zionist regime release 470 Palestinian prisoners in a manner in exchange for one Israeli force's personnel that the Palestinians from West Bank were released in Gaza and Gaza's in West Bank. That proved another life under Israeli siege. These prisoners cannot settle back in their areas of origin because of the Zionist blockade. Women, elderly and children were also put behind Israeli bars. We met some of the prisoners. 
One woman prisoner released from Zionist prison told us that she was also arrested when they arrested her brother, husband, paternal uncle, and other family members.  She said she was handcuffed during detention and gave birth to a child there but they did provide medicines to her and the child. Palestinian prisoners were awarded worst sorts of punishment.  Israeli regime, forces and settlers subject Palestinians to the bitter treatment and U.S. protecting the Zionists' oppression of Palestinians. 
U.S. always lecture whole of the world on human rights but turn a deaf ear to the Palestinians and pro-Palestinian voices against the unjust, unfair, immoral, illegal and inhumane Zionist crimes. 
The NGOs members from the U.S. say that U.S. congressmen had not dared becoming part of the delegation because they are funded by the Zionist, Jewish and Israeli Lobby. 
The VOP: Have your registered your protest with the delegates from Europe and Latin America? 
HMA: Yeah! I had vehemently lodged my protest. I had condemned all sorts of injustices being done to Palestinians. We unanimously adopted a resolution. All the parliamentarians of the delegates agreed that resolution be moved to the parliaments of their respective countries. I have filed a draft resolution in Pakistan's Senate, the upper house of Pakistan's bicameral parliament. 
The VoP: How do you take recent awakening in the region such as Middle East and North Africa. 
HMA: We Muslims have been stuck up. Either dictatorships or kingdoms are ruling systems. We welcome change that has come to the region. I wish the change that has come to these countries bear fruits and new governments under true representative systems see the world face to face unlike their past weak systems and regimes. 
The VoP: Do you propose that a particular day should be observed in all Muslim countries for Palestine's liberation? 
HMA: Why not! Practical measures should also be adopted along with one Palestine (Quds Days).  
The VoP: What sort of role Muslim countries can play for establishment of Palestinian state by liberation?
HMA: Muslim countries should take a clear line sternly and strictly. It is Palestinians rights they get their liberation. As Muslims, it is obligatory on all to play active and effective role instead of making excuses. 
The VoP: What is your opinion about relations between Hamas and Al Fatah? 
HMA: the day we were leaving for our countries, a meeting of these parties was being held. It augurs well. We want them united for just Palestinian Cause. 
The VoP: Are you satisfied with Pakistan'sinternational diplomatic role and efforts on  this issue?
HMA: I have earlier answered this question. There are no two opinion on the issue. However, I reiterate that Palestine should be liberated as al Quds it capital. This is what we all want.   
PCHR report: Nine Palestinians killed during last week alone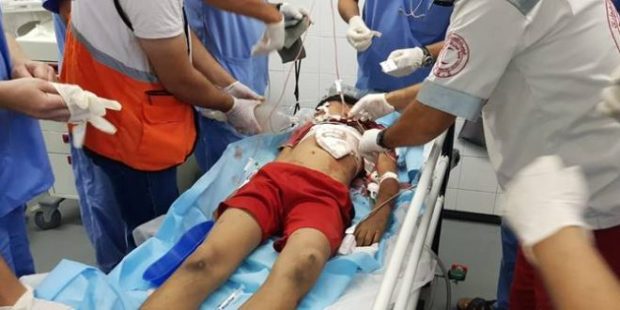 GAZA (PNIC):-The Palestinian Center for Human Rights (PCHR) based in Gaza in its weekly report said Israeli violations of international law and international humanitarian law in the oPt continued during the reporting period (27 September – 03 October 2018). (more…)
Report: Wide cooperation between Israeli judicial system and Banks in favor of settlements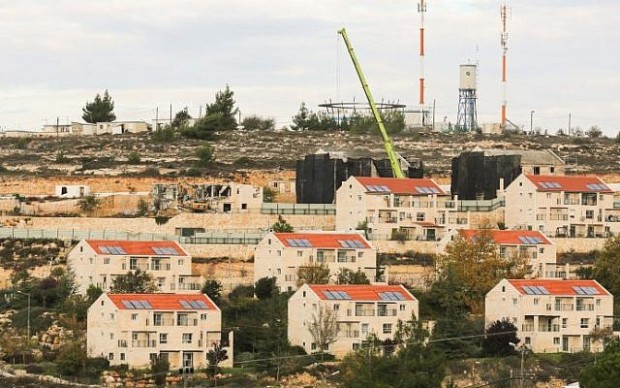 By: Madeeha Araj
The National Bureau for Defending the Land and Resisting Settlement said that the Israeli army and its affiliated organs are not only involved in the crime of forging the Palestinian documents which prove their ownership of the land, but also confiscate and (more…)
PCBS: 5% of Palestinian population are elderly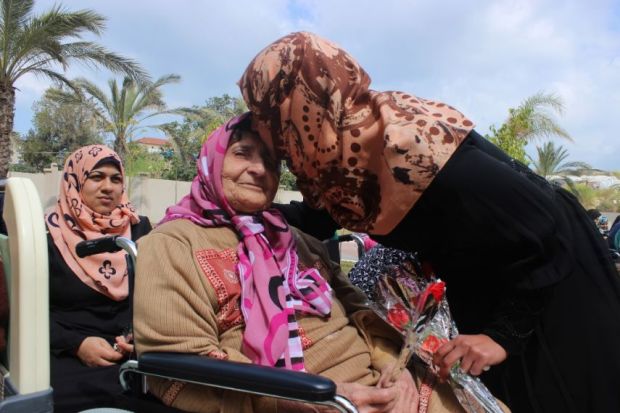 BETHLEHEM (PNIC):-On the occasion of the World Elderly day, the Palestinian Central Bureau of Statistics (PCBS) released a report, on Sunday, that the Palestinian society is considered a young society, where the percentage of young people is high and the percentage of the elderly is relatively low. (more…)