U.S. slams Israeli bill to legalize West Bank outposts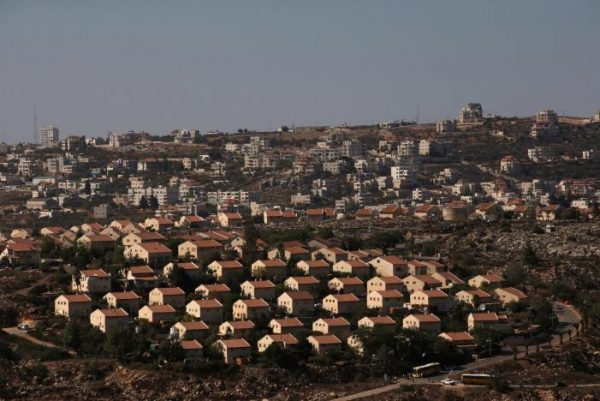 WASHINGTON, (PNIC)
The U.S. State Department expressed late Monday deep concern by Israeli bill that legalizes outposts built on Palestinian private lands.
Head of the State Department's communications department, Elizabeth Trudeau, said during in her daily press briefing that if the bill is enacted into law, it will pave the way for "the legalization of dozens of illegal outposts deep in the West Bank."
 The draft law represents "a troubling precedent." Trudeau said, which is contrary to past legal positions of the government of Israel and which contradicts long-standing Israeli policy not to build settlements on private Palestinian land.
"Israel needs to decide whether it wants to build more settlements or prefers to advance the two-state solution," Trudeau said.
The so-called "formalization bill" was approved by the Israeli Ministerial Committee for Legislation on Sunday and will now go to the Knesset for approval.
The international community has vehemently opposed Israeli construction in areas Israel occupied in 1967, saying it undermines the prospects of a two-state solution.c
PCHR report: Nine Palestinians killed during last week alone
GAZA (PNIC):-The Palestinian Center for Human Rights (PCHR) based in Gaza in its weekly report said Israeli violations of international law and international humanitarian law in the oPt continued during the reporting period (27 September – 03 October 2018). (more…)
Report: Wide cooperation between Israeli judicial system and Banks in favor of settlements
By: Madeeha Araj
The National Bureau for Defending the Land and Resisting Settlement said that the Israeli army and its affiliated organs are not only involved in the crime of forging the Palestinian documents which prove their ownership of the land, but also confiscate and (more…)
PCBS: 5% of Palestinian population are elderly
BETHLEHEM (PNIC):-On the occasion of the World Elderly day, the Palestinian Central Bureau of Statistics (PCBS) released a report, on Sunday, that the Palestinian society is considered a young society, where the percentage of young people is high and the percentage of the elderly is relatively low. (more…)