VIDEO: Join the Global March to Jerusalem 2014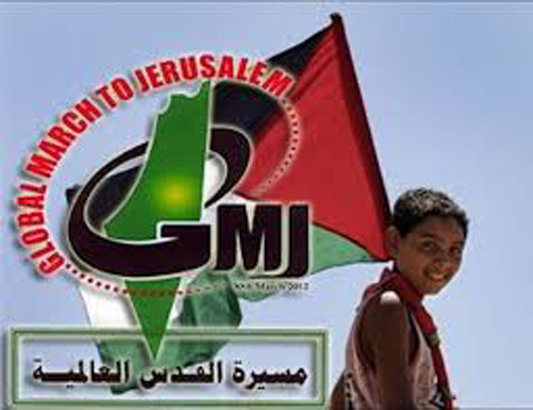 The Global March to Jerusalem (GMJ) is pleased to release our promotional trailer for this year's march.
Click here to watch:https://www.youtube.com/watch?v=KPTPmLSz2lQ
The GMJ will take place this year on Friday, 6th and Saturday, 7th June 2014. We call upon people of conscience around the world to join in mass international demonstrations to commemorate the occupation of the Eastern part of Jerusalem in 1967. The events are to take place to protest against the continuing Judaisation of Jerusalem and the racist practices carried out by the Israeli occupation against the Holy City, its people and its sacred international heritage.