We Shall Return, A pictorial exhibition held in Karachi regarding the right of return to Palestine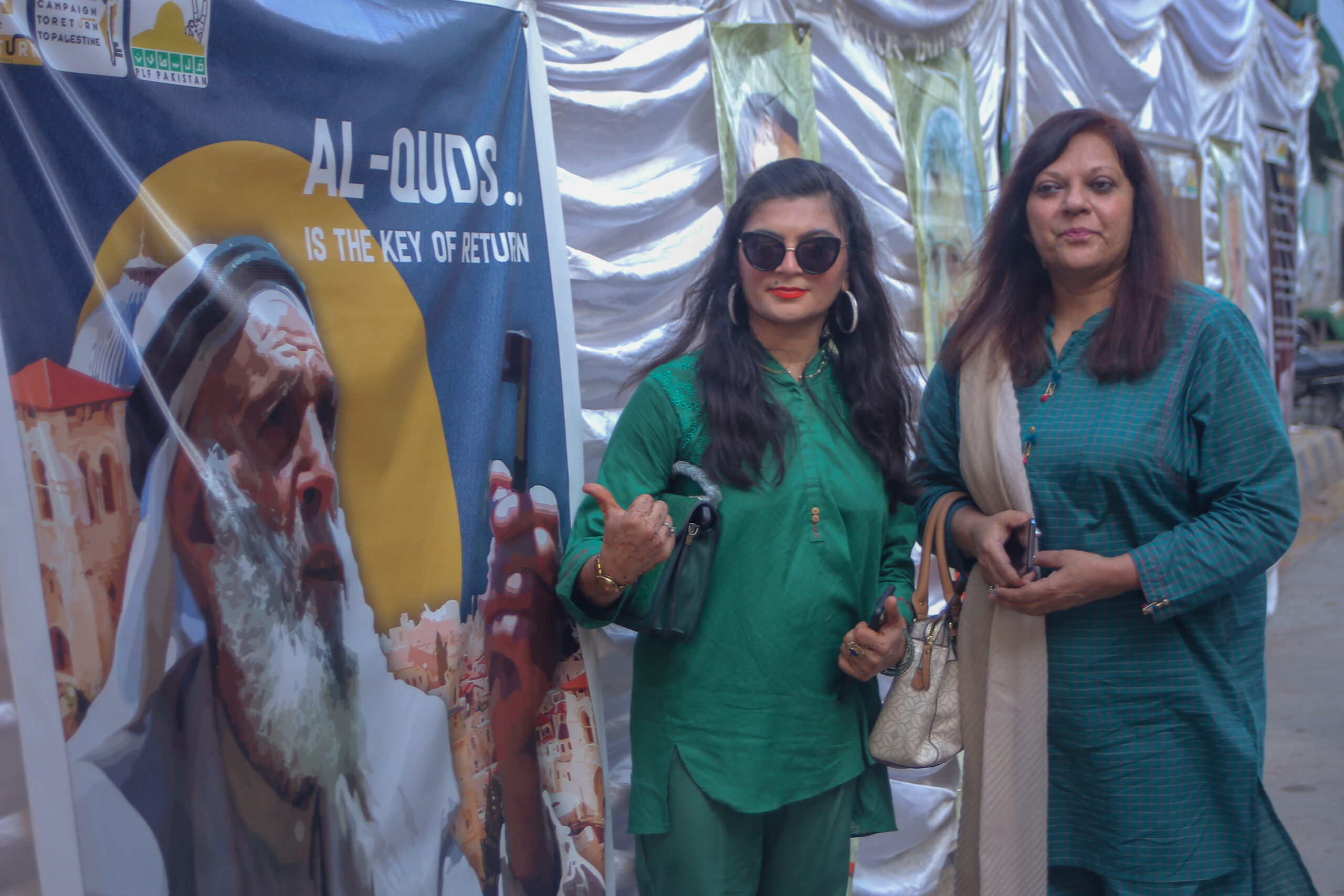 A camp and pictorial exhibition titled "We Shall return to Palestine" was organized in front of the Karachi Press Club under the theme of the global campaign for the right of return of Palestinians organized by the Palestine Foundation Pakistan (PLF).
A large number of women and men and children associated with civil society and human rights organizations of the city, including leaders of political and religious parties, participated in the pictorial exhibition.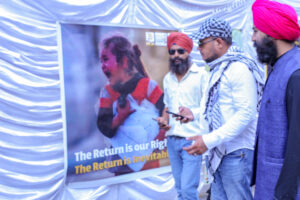 It should be noted that on May 15, 1948, the illegitimate state of Israel was established by the usurping Zionists on the holy land of Palestine under the patronage of the United States and the United Kingdom.
Millions of local Palestinians were forcibly expelled from Palestine by the usurping Zionists. This day is remembered by the Palestinian people as Nakba Day, (day of catastrophe) the worst day of destruction.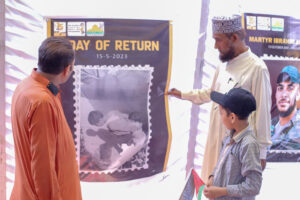 On the request of the Palestinian people, Nakba Day is observed worldwide as the Day of Return to Palestine. Like the rest of the world, Palestine Return Day was observed in Pakistan under the title "We Shall Return".
Palestine Foundation Pakistan organized protests in Karachi and Lahore against the 75-year long Israeli occupation on Palestine, while the a pictorial exhibition was organized under titled Right of Return to Palestine outside of Karachi Press Club.
In the pictorial exhibition, the photos of Khader Adnan, who was recently martyred in the captivity of the usurper Israel, remained the center of attention of the citizens.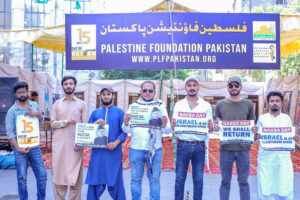 In the pictorial exhibition, in order to highlight the right of return of the Palestinian people, the Palestinians were holding the keys of their houses in their hands and the slogans of return to Palestine were displayed on the photos.
Photographs were also displayed that convey the message that Palestine is the homeland of Palestinians and Israel is an oppressive and illegitimate state.
Hundreds of citizens participated in the pictorial exhibition from morning to evening and vowed to support the Palestinian cause.