Will Trump dare reshape Palestine's position on U.S. political map?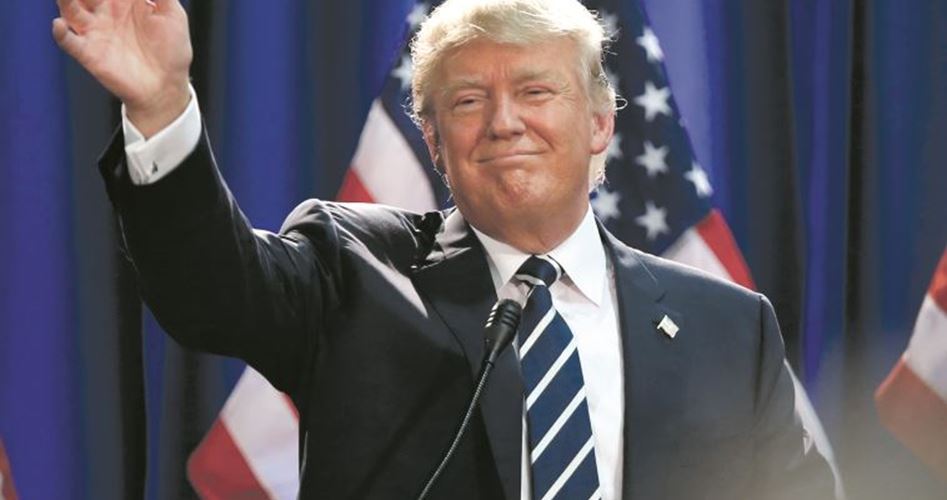 GAZA, (PNIC)Â Â 
As results for Donald J. Trump's victory in the presidential race were announced on Tuesday night, marking an earth-shattering moment in which several Democratic Senate candidates backfired and Republicans retained their lion's share in the House of Representatives, one basic question emerges in the minds of the Palestinians: Would Trump reshape the U.S. political map as regards Palestine?
"Nobody expected that Trump would win. There is no reason then why we shouldn't think that he will turn the U.S. political map upside down. The ballot day showed that nothing is impossible," an observer told the PNIC. "We should get ready for an overturn in conventional expectations. Trump's era will set the stage for a drastic reordering of politics in the White House."
Political Sciences teacher at An-Najah University, Abdul Sattar Kacem, said Trump's non-interference approach is very likely to affect his policy towards the Palestinian cause.
"We do not expect Trump, or any other U.S. president, no matter his/her approach, to be Palestinians' knight in shining armor. However a deliberate detachment is very likely to take place at least at the early stages of his five-year reign until he handles other urgent affairs," said a Tunisian analyst.
"What makes the U.S. what it is is its long-standing ties with the Israeli lobby. America's foreign policy largely hinges on this bond," she added.
Political analyst Hussam al-Dajani went through a similar line of reasoning when he said that "Israel, never Palestine, has occupied a key position in Trump's campaign."
PCHR report: Nine Palestinians killed during last week alone
GAZA (PNIC):-The Palestinian Center for Human Rights (PCHR) based in Gaza in its weekly report said Israeli violations of international law and international humanitarian law in the oPt continued during the reporting period (27 September – 03 October 2018). (more…)
Report: Wide cooperation between Israeli judicial system and Banks in favor of settlements
By: Madeeha Araj
The National Bureau for Defending the Land and Resisting Settlement said that the Israeli army and its affiliated organs are not only involved in the crime of forging the Palestinian documents which prove their ownership of the land, but also confiscate and (more…)
PCBS: 5% of Palestinian population are elderly
BETHLEHEM (PNIC):-On the occasion of the World Elderly day, the Palestinian Central Bureau of Statistics (PCBS) released a report, on Sunday, that the Palestinian society is considered a young society, where the percentage of young people is high and the percentage of the elderly is relatively low. (more…)