World peace is impossible without a solution to the Palestinian issue: Rehman Malik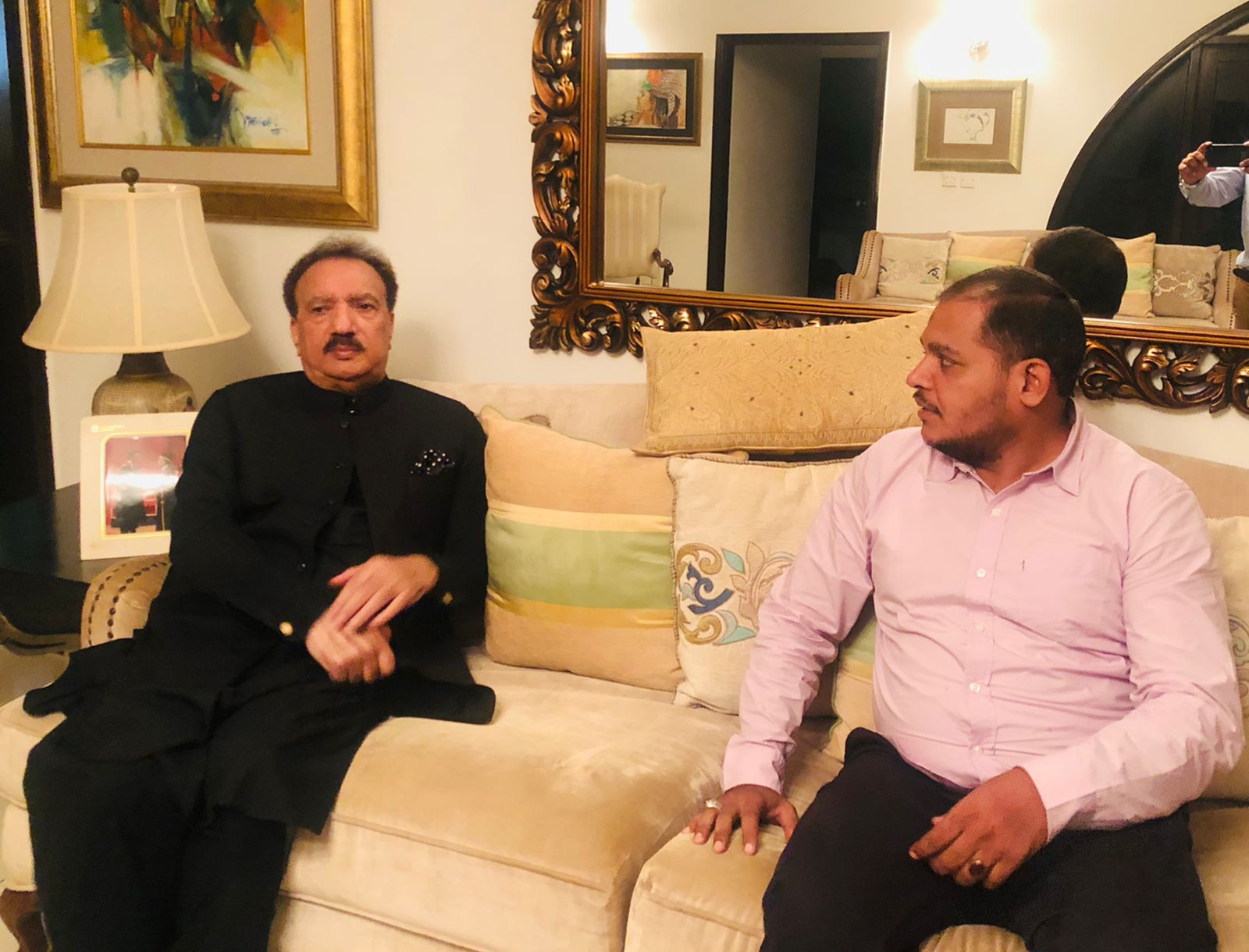 Karachi: Former Federal Interior Minister and senior leader of Pakistan Peoples Party Senator Rehman Malik has said that a just solution to the problems of Occupied Kashmir and Palestine is essential for world peace.
He expressed these views during a meeting with Dr. Sabir Abu Maryam, Central Secretary General of Palestine Foundation Pakistan on Thursday. He said that if the issue of Afghanistan was not taken seriously, it could become a hub for terrorists. He said that Zionist forces support terrorist elements and are involved in destabilizing the world.
He said that providing awareness to the youth about Palestine and Kashmir is the most important need of the era. He added that Palestine Foundation Pakistan and the Institute of Research and Reforms would jointly continue the mission.
On the occasion, Dr. Sabir Abu Maryam thanked former Interior Minister Rehman Malik and discussed in detail about future programs. Dr. Ali Wasif and others were also present in the meeting.