10 Palestinians detained by Israeli forces across occupied West Bank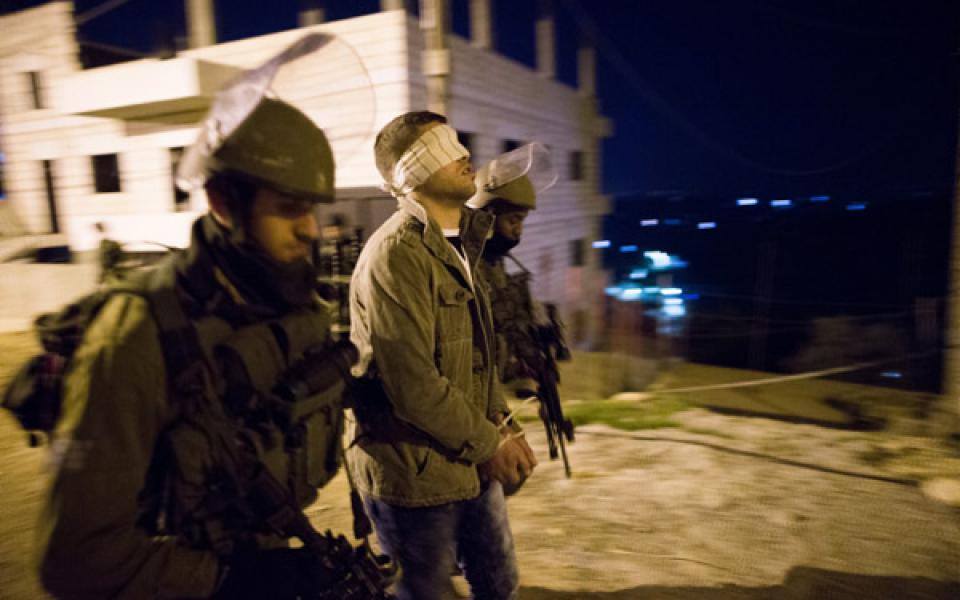 Occupied Palestine  – Israeli occupation forces (IOF) on Friday at dawn detained at least 10 Palestinians during raids targeted multiple districts across the occupied West Bank towns and cities.
Local sources reported that the IOF broke into the town of Beita, southeast of the city of Nablus, stormed and ransacked several houses, as well as detained two citizens.
The sources named the two citizens as 28-year-old Fathi Hamayel and 26-year-old Amjad Hamayel, adding that a third citizen named as Ahmad Haj Muhammed was detained by Israeli forces from the city of Nablus.
As to Ramallah, the Israeli forces detained four citizens, unidentified yet, and injured a fifth one with rubber-coated metal bullets during confrontations that erupted in al-Jalazoun Refugee camp, north of the city.
Moreover, the IOF broke into the town of al-Yamun, west of the city of Jenin, and detained three brothers identified as Ameer, Adel, and Ali Kamel al-Jabari.
According to Palestinian figures, about 4,850 Palestinians, including 34 women and 160 children, are currently languishing in Israeli detention jails.