202 Israeli settlers break into Al-Aqsa Mosque in Jerusalem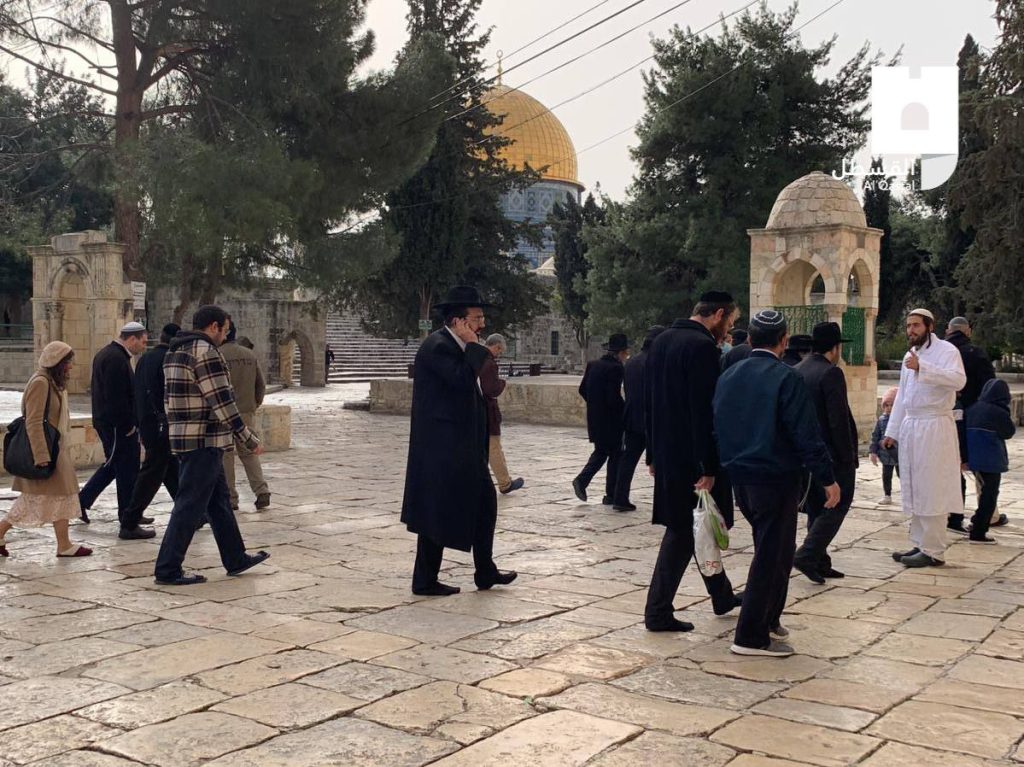 Occupied Jerusalem – 202 extremist Israeli settlers broke into Al-Aqsa Mosque in the occupied city of Jerusalem, today.
Al-Qastal documented that 202 Israeli settlers broke into Al-Aqsa throughout the day.
They broke into the site in large groups under the protection of well-armed Israeli forces.
They entered the mosque through the Al-Mughrabi Gate which is under full-Israeli control.
Moreover, they provoked Palestinian worshipers by performing Talmudic prayers.
Then they left the holy site through the Al-Silsila Gate.
On the other side, the occupation forces harassed and obstucted the movement of the Palestinian worshipers heading to the mosque.
They also stopped some young men and searched their bags.
Israeli occupation authorities have allowed settler incursions to the mosque since 2003.
34,562 settlers broke into the holy site in 2021, setting a new record.
In 2020, 19,000 settlers broke into the mosque while 29,700 in 2019.
The Al-Aqsa mosque is one of the holiest sites in Islam.
Jews refer to the area as the Temple Mount, claiming it was the site of two prominent Jewish temples in ancient times.
The complex also includes the Church of the Holy Sepulchre, one of the most sacred Christian sites in the world.