30 Palestinian female detainees held in Israeli prisons, says watchdog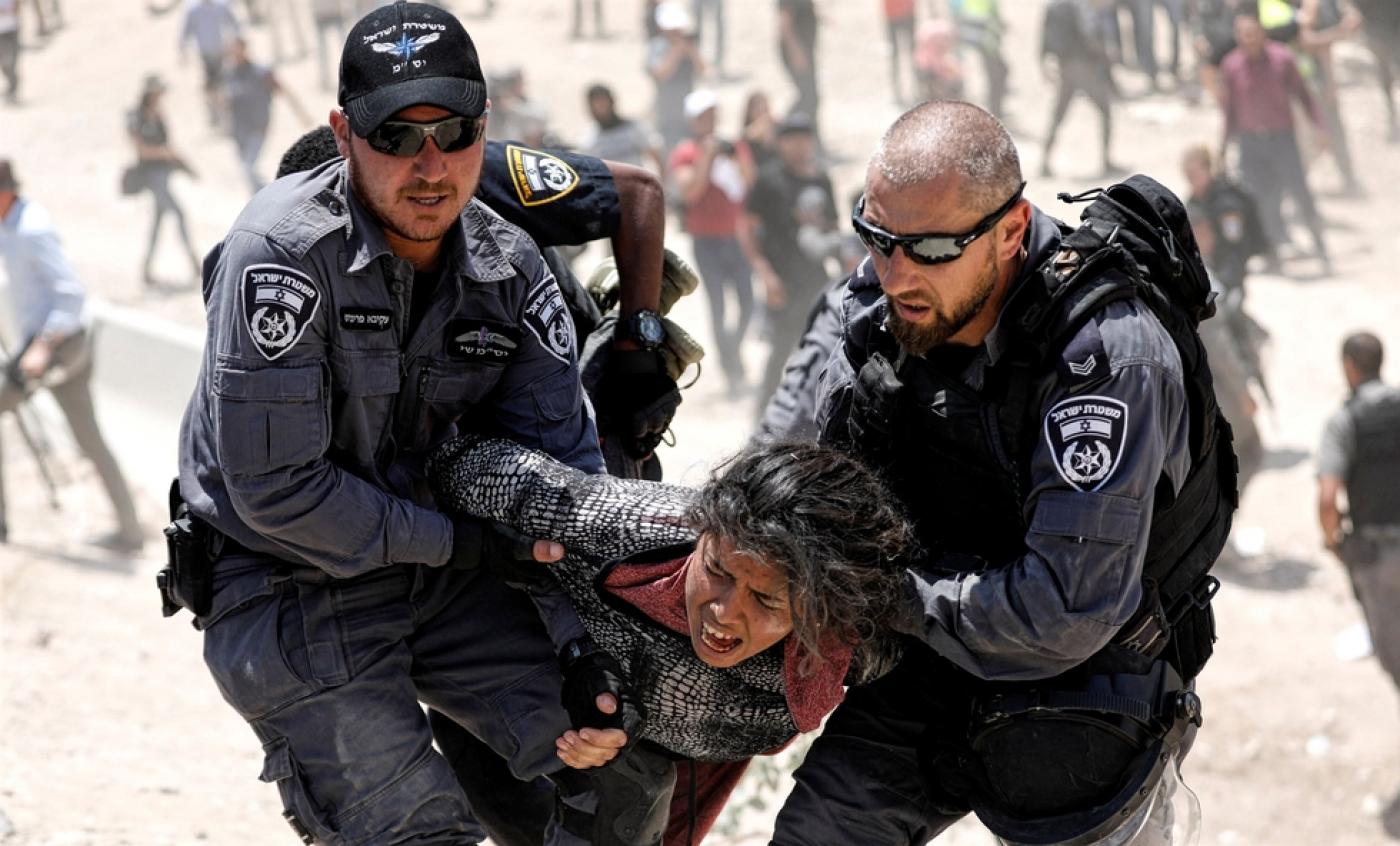 30 Palestinian female detainees are held in Israeli occupation prisons, including two women under administrative detention and a minor, according to the Palestinian Commission of Detainees' Affairs.
Marking the National Day of Palestinian Women, which occurs on the 26th of October each year, the Commission of Detainees' Affairs said there are currently 4700 Palestinian detainees held in Israeli prisons, including 30 female detainees who are suffering behind prison bars.
Among the thirty female detainees are 2 women held under Israel's administrative detention without charge or trial and a minor, identified as Nufouth Hammad from Jerusalem's Sheikh Jarrah neighborhood.
The first female detainee, the Commission said, is Fatma Bernawi, who was arrested in 1967 and sentenced to life imprisonment.
The Commission noted that 2550 Palestinian females have been arrested since the Oslo Accord, and 17,000 women have been arrested since 1967.
The highest rate of women arrests was in occupied Jerusalem with 45% of the total arrests: 17 women had high sentences, the highest of which goes for Shurouq Dwayat and Shatella Abu Ayyad who were sentenced to 16 years, and Aysha Afghani who was sentenced to 15 years, the Commission said.
There are 6 injured women in Israeli prisons, the worst case is Israa Jaabis, and there are two women who died in Israeli prisons who are Saadeya Faragallah and Fatma Taqatqa.
The Commission confirmed that Palestinian women participated in the struggle over the past decades, and have been subjected to detention and torture as men, without taking into consideration their privacy.
The Commission added that women detainees face difficult living conditions in Israel's Damon prison, where cameras are still installed in the yard.
In addition, they are held in rooms with high humidity, and they are subjected to medical ignorance and prevented from family visits under feeble excuses.