30,000 Palestinians perform Friday prayer at Al-Aqsa in Occupied Jerusalem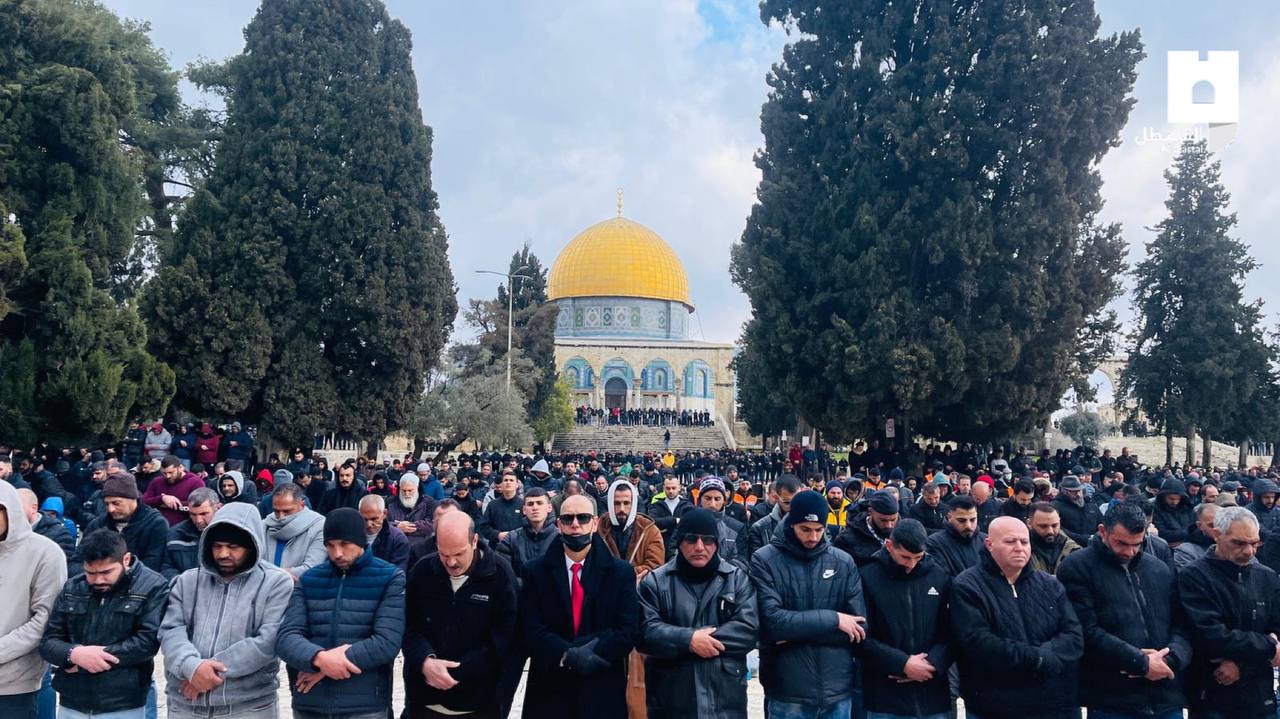 Occupied Jerusalem – Over 30,000 Palestinian worshipers performed Friday prayer at Al-Aqsa Mosque in the occupied city of Jerusalem.
Local sources said that despite of Israeli restrictions, over 30,000 people performed the Friday prayer at Al-Aqsa, today.
Because of the launch of the so-called "Jerusalem Marathon 2022", the occupation forces closed main roads in occupied Jerusalem.
The event was held as thousands of Palestinians descended on Al-Aqsa Mosque for the Friday prayer.
Every Friday, Palestinians stream to the Al-Aqsa mosque, the world's third-holiest site for Muslims, to recite the Holy Quran before performing Friday prayer.
However, Israeli forces always provoke, assault and detain them while heading to the holy site.
On the other side, the forces facilitate and protect the settlers' incursions to the mosque.
The occupation authorities have allowed settlers' incursions to the holy site intensively since 2003.
In 2021, 34,562 settlers broke into the holy site, setting a new record, according to Al-Qastal.
19,000 settlers broke into the mosque in 2020 while 29,700 settlers in 2019.
Jews refer to the area as the Temple Mount, claiming it was the site of two prominent Jewish temples in ancient times.
The complex also includes the Church of the Holy Sepulchre, one of the most sacred Christian sites in the world.