36 Palestinians detained in large-scale Israeli arrest campaign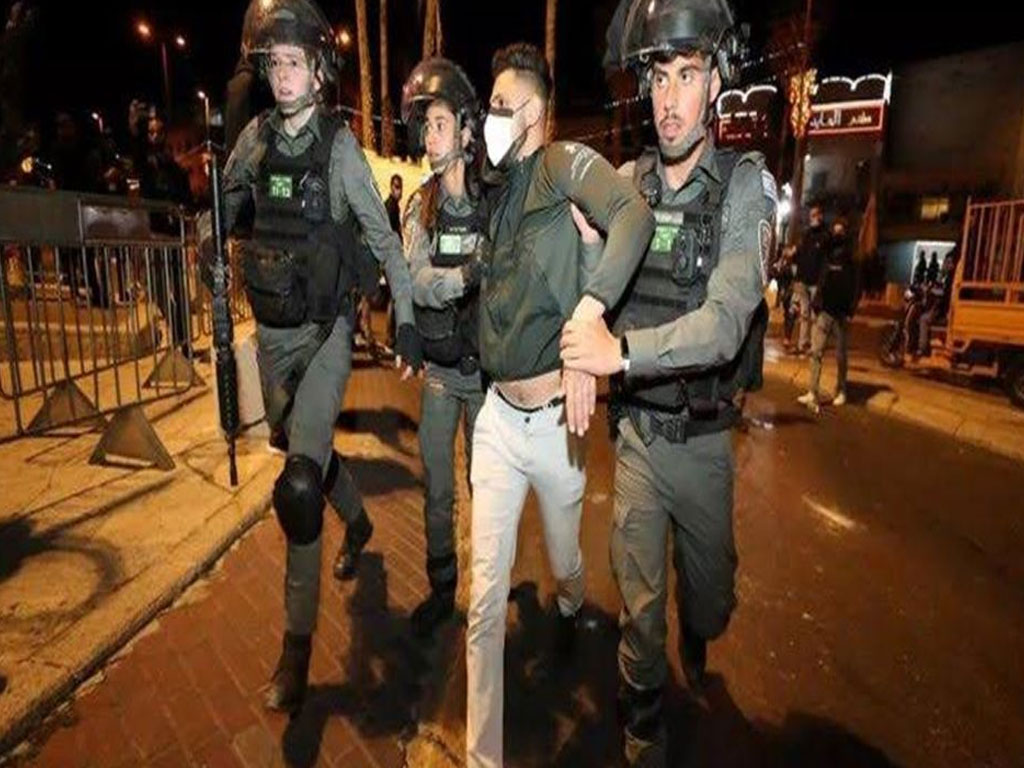 RAMALLAH-The Israeli occupation forces (IOF) carried out a large-scale raid and arrest campaign throughout the West Bank and Jerusalem at dawn Monday.
Asra Media Office affirmed that 36 Palestinians were detained during the raids. Nine of them were later released.
Ten young men were rounded up in Deir Abu Mishaal town, west of Ramallah. Nine of them were later released, while one is still detained.
Three more arrests were carried out in the nearby town of Silwad, while a leader in Hamas Movement was kidnapped in Yabad town near Jenin.
Four other young men were rounded up, including two ex-prisoners, in Jenin villages. The arrests were reported in the towns of Al-Arqa, Muthallath Al-Shuhada, and Musaliya.
A Palestinian young man, from Jenin refugee camp, was detained at the Za'tara military checkpoint in southern Nablus.
Four Palestinians, including two brothers and an ex-prisoner, were rounded up in al-Khalil.
In Occupied Jerusalem, nine Palestinians were detained in al-Issawiya town while two more were rounded up in Anata town.