50 House Democrats urge Blinken to stop Israel's 'destruction' of Palestinian Village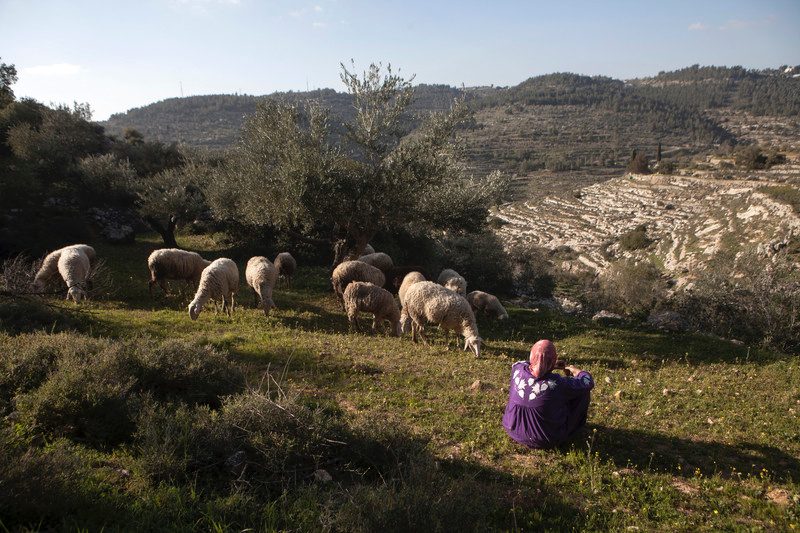 Washington – Fifty House Democrats urged US Secretary of State Antony Blinken to prevent Israel's "destruction" of the occupied West Bank village of al-Walaja.
The lawmakers, led by Representatives Jan Schakowsky, David Price, Jamie Raskin, John Yarmuth, and Mark Pocan, wrote to Blinken on Monday.
They urged, "The destruction and displacement of this community would run counter to the values shared by the US and Israel."
".. while further undermining long-term Israeli security, Palestinian dignity, and prospects for peace."
Moreover, the lawmakers said they were concerned about the expulsion of 300 Palestinians, comprising exactly 38 families.
They also urged the Biden administration to work with 'Israel' to "advance an equitable development plan."
The plan "will formally authorize existing homes, provide for adequate municipal services, and allow for residential and other necessary development of the village."
According to the UN, al-Walaja has lost more than 85 percent of its lands since 1948.
Also, 'Israel' forced out 90 percent of the residents al-Walaja and their descendants, many of them ending up in nearby refugee camps.
Located just a five-minute drive from southern Jerusalem, al-Walaja does not have a master plan.
Its residents have also been prevented from building new homes legally.
Villagers do not receive services from Jerusalem municipality or from 'Israel'.
So, they rely on the Palestinian Authority for assistance.
"It is our understanding that residents have done everything they can to overcome the lack of a master plan," the members of Congress said.
".. even submitting their own 15 years ago with the assistance of an architect and a nongovernmental organization with expertise in planning."
The Jerusalem Local Planning and Building Committee rejected this plan in January 2021, the lawmakers noted.
The Committee claimed the village lands hold "great scenic and environmental value."
"..with a contiguity of open areas and ancient, extraordinary agrarian cultural values," the Committee said.
The lawmkers decried this reasoning as "unjust and contradictory".
The lawmakers added there have "already been a number of demolitions in al-Walaja in recent years."
The demolitions were "in areas not protected by a court injunction."
"If residents lose their appeal, there is a very real and proximate prospect that they may lose their homes, their community, and their way of life".