60,000 worshipers perform prays at Al Aqsa mosque on Ramadan's 3rd Friday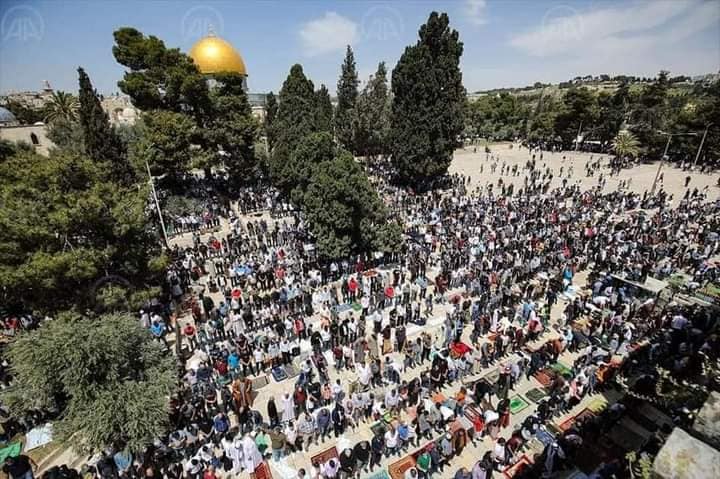 Occupied Jerusalem (PNIC)– Nearly 60,000 worshipers performed Friday prayers at Al Aqsa mosque on the 3rd Friday of Ramadan.
The manager of Waqf in Jerusalem, Azzam Khatib, said that despite the Israeli restrictions, our people in the 1948-occupied territories and the West Bank succeeded in visiting Al Aqsa mosque.
After the prayers, thousands of worshippers took to the streets in a demonstration, stressing the importance of protecting Al Aqsa mosque and the holy city from the Israeli violations. The protesters raised Palestinian flags.