Abu Akleh's family welcomes US opening investigation into Shireen's killing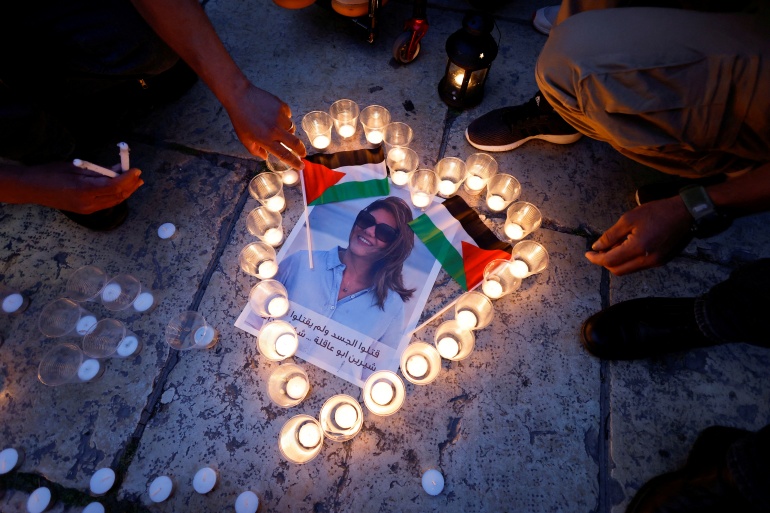 Family of Palestinian-American journalist Shireen Abu Akleh has welcomed the US opening an investigation into the killing of Shireen, saying they hope the US will "hold those who are responsible for this atrocity accountable."
There have been several reports by Israeli and US media outlets on Monday that the U.S. Justice Department (DOJ) recently informed Israeli occupation authorities that the FBI has opened an investigation into the killing of the veteran journalist.
In a statement issued on Tuesday, the Abu Akleh family said, "We're encouraged by news that the United States opened a criminal investigation into the killing of our dear Shireen, over 6 months ago."
"Our family has been asking for a US investigation since the beginning, and it is what the United States should do when a U.S. citizen is killed abroad, especially when they were killed, like Shireen, by a foreign military."
The family added, "We hope that the United States will use all of the investigative tools at its disposal to get answers about Shireen's killing and hold those who are responsible for this atrocity accountable."
The journalist family also called on all parties with "any evidence to respond to investigatory requests from the US States and not stand in the way of justice."
"Our family is ready to support this investigation however we can be helpful. We hope that this investigation by the United States will be truly independent, credible, and thorough, following the evidence where it leads, up and down the chain of command. This is an important step toward accountability and gets our family closer to justice for Shireen," it said.