After 11 days of starving, Palestinian detainee in Israeli prisons ends hunger strike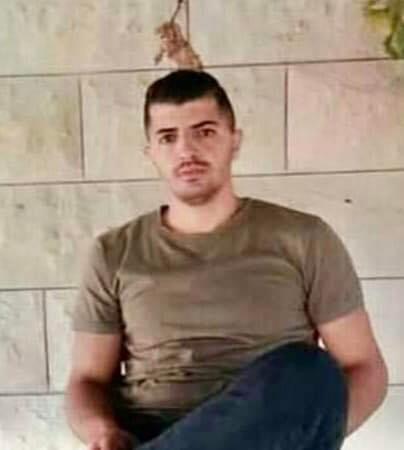 Palestinian detainee in Israeli prisons, Ahmed Al-Heremi, ended on Tuesday his hunger strike which lasted for eleven consecutive days in protest against his unfair administrative detention without charge or trial by Israeli occupation authorities.
The Palestinian Prisoner's Society (PPS) confirmed that 26-year-old Ahmed al-Heremi, a resident of Bethlehem city and a father of two children, suspended yesterday his hunger strike which lasted for 11 consecutive days after reaching an agreement with the occupation authorities regarding his administrative detention.
The Israeli occupation authorities arrested al-Heremi on July 4, 2022, and issued a 6-month administrative detention order against him as he is currently held in the "Ofer" prison.
Ahmed's brother, 18-year-old Sami Al-Heremi, has also been held under Israel's administrative detention for over a year, spending his childhood in prisons, the PPS said.
Ahmed, a former detainee in Israeli prisons, has been suffering from kidney problems and has undergone several surgeries.
There are currently about 800 Palestinian detainees held under Israel's administrative detention, including 6 minors and two females.
Many Palestinian administrative detainees in Israeli prisons went on a hunger strike in protest against Israel's detention without charge or trial.
Administrative detention is illegal under international law, however, the occupation state uses it to repress the Palestinian people.
According to Palestinian prisoner advocacy groups, since March 2002, the number of Palestinians in administrative detention has never fallen below 100.
In 2015 alone, 'Israel' issued 1248 administrative detention orders against Palestinians.
In 2020, 'Israel' issued 1,114 administrative detention orders while it issued 1,595 administrative detention orders against the Palestinians in 2021.
'Israel' routinely uses administrative detention and has, over the years, placed thousands of Palestinians behind bars for periods ranging from several months to several years, without charging them, without telling them what they are accused of, and without disclosing the alleged evidence to them or their lawyers.
Thus, the hunger strike is a method of a non-violent resistance that the detainees use to protect their lives and their fundamental rights and a response to the occupation racist policies which they face in the prisons.
Since 2011, according to the PPS, individual strikes amounted to over 400 which the occupation authorities tried to halt and deliberately stalled in responding to the strikers.